The Hidden Power of Basketball-Related SWAG
---
By Dean Schwartz (SWAG Master): Basketball-related promotional products have the potential to reach a more diverse audience and create a sense of community among its recipients due to two main factors:
#1) Basketball appeals to a broad audience, including both men and women of all ages. Whether it's watching a game, playing pick-up with friends, or shooting hoops solo, basketball is a sport that brings people together.
#2) There are about as many customization options available as you can dream up. In many cases, our designer can add specific colors, messages, logos, and patterns on every inch of the product – allowing us to create a unique and memorable product that better aligns with your brand.
Our SWAG will help your brand connect with people on a more personal level. Your SWAG doesn't always have to focus on stuffy rewards or useless gifts – add in some fun and flair to be remembered! Continue scrolling through for a few options to give you an idea of what's possible, or click the button below for our full presentation of basketball SWAG.
High-Performance Nylon Basketball Socks
These knit jacquard high-performance basketball socks are made with a high-quality woven-in imprint. With over 100 stock threads, we can match your branding in vivid detail. Styles can include up to 6 imprint colors and these socks are soft yet hold their crisp shape.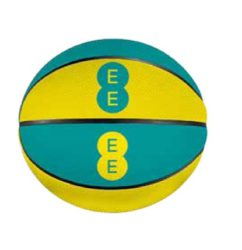 Custom Basketball
Looking for an epic Basketball? Our balls are used on pitches all over the world and can be found in many retail stores. Our premium Basketballs are athlete ready. All panels are screen printed, from 2-4 colors, including logo. These balls are perfect for loaders in bars, POS and giveaways. This is ideal for high-end activations and using the ball in action. With our custom designed basketballs, you call the shots.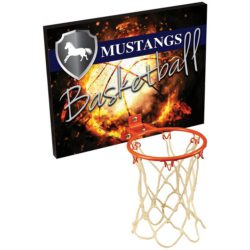 Custom Printed Metal Basketball Hoop
Mini basketball hoops are the perfect addition to any sports fan's office or home. The backboard is custom printed and comes with all the components necessary to attach and hang it. LTM is available, email us for a custom quote to meet your requirements. We guarantee quality products, great customer service and quick turn around.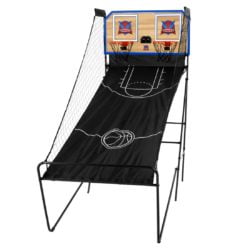 Custom Double Hoopshot Basketball Game
Add some fun flair to your game room with the Victory Tailgate Classic Court Shootout Game. With our imprint capabilities, add as many colors to the backboard as you'd like. This classic arcade favorite is lightweight and easy to transport but made from a durable steel construction with black powder coating to ensure it will be around season after season. With built-in LED electronic scoring and timer clock, you can keep your head in the game and out of the scoreboard.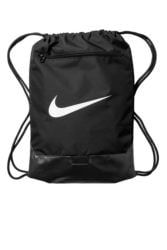 Nike Brasilia Drawstring Bag Pack
This pack has a minimal lightweight design with an open top so you can throw in your workout gear and go. Shoulder straps double as a drawcord to secure the load. 100% recycled polyester dobby. Top-loading compartment offers easy access. Shoulder straps act as drawcord to cinch down the top closure. Exterior zippered pocket keeps small items close and secure. Reinforced bottom helps protect gear against bumps and scrapes.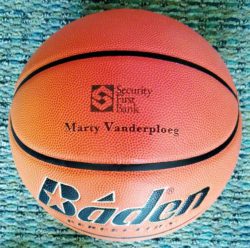 Leather Basketball – Laser Engraved
Basketballs engraved in Fort Collins, Colorado. Genuine leather balls with your custom artwork make a great recognition trophy or gift for groomsmen. We can customize most characteristics including size, material, shape and engraving/printing. LTM is available, email us for a custom quote to meet your requirements. We guarantee quality products, great customer service and quick turn around.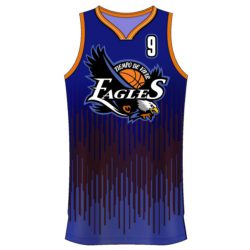 Men's Reversible Basketball Jersey
Create custom sublimated basketball jerseys for the whole team – add a team name, logo, player names and numbers! Each men's jersey is made of 100% polyester mesh fabric, that's durable and breathable with anti-microbial and quick-dry properties. Features include a reversible and sleeveless design and a classic fit.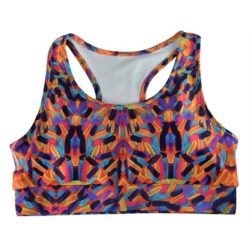 Sports Bra
This moisture-wicking sports bra allows for support while you live an active life. Made with durable polyester for a comfortable fit. Full sublimation options allow for a customized piece at your next sporting event.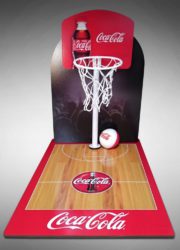 Table Top Basketball Game
Table Top Basketball Game. Fun, Interactive Display! Pricing includes full bleed, brilliant full color printing!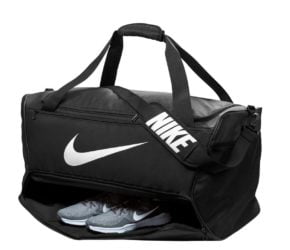 Nike Brasilia Large Duffel Bag
The durable Brasilia Duffel bag features a spacious main compartment for all your gear so you can feel prepared. A padded shoulder strap makes carrying comfortable and multiple exterior pockets provide quick-grab convenience. 100% recycled polyester dobby. Large main compartment zips shut for secure storage. Zippered bottom compartment can hold shoes or separate wet and dry clothing. Multiple exterior pockets offer easily accessible storage. A coated bottom adds water resistance and durability.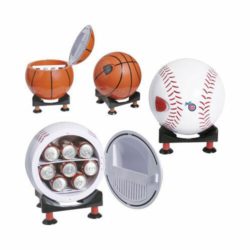 Mini Refrigerator & Warmer w/Multi Angle Base
Take tailgating to a new level with our Sport Ball Design mini refrigerators & warmers. Available in your choice of a baseball or basketball design, each allows for cooling to 40 F below ambient temperature, and warming is thermostatically controlled up to 149 F for foods and beverages. 6.5 liter capacity permits storage for up to 8 beverage cans. Removable shelf acts to separate food from beverages. Convenient table top stand permits units to be opened from the front, top, or 45 degree angle. 
As always, we can create just about anything you dream up. If you don't see what you're looking for in the full presentation link above, click here to give us a shout.
Basketball is a hugely popular sport, and offering SWAG related to it can help engage fans and foster a sense of community around your brand. Let's create SWAG that'll be a slam dunk for your business – click the link below to get started.