How To Celebrate Gay Pride with Custom Promotional Products
---
By Dean Schwartz: In today's world, diversity and inclusion have become increasingly important values in society. As such, more and more companies are showing support for the LGBTQ+ community by creating promotional products that celebrate gay pride. 
What is Gay Pride?
Gay Pride, also known as LGBTQ+ Pride, is a celebration of the lesbian, gay, bisexual, transgender, and queer/questioning (LGBTQ+) community. It is a time to honor the history of the LGBTQ+ rights movement, celebrate the progress that has been made, and recognize the ongoing struggle for equality. Gay Pride events take place all around the world and typically include parades, festivals, and other activities that promote diversity and inclusivity.
Why Should Your Company Celebrate Gay Pride?
There are many reasons why businesses should celebrate gay pride. First and foremost, it shows support for the LGBTQ+ community and helps to create a more inclusive environment. By celebrating diversity and promoting equality, businesses can attract a wider range of customers and employees. Furthermore, it can help to increase brand loyalty and create a positive reputation for the business.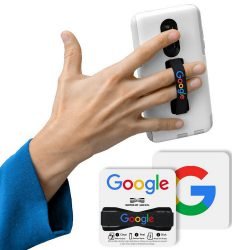 LoveHandle by SlingGrip Phone Grips + Marketing Cards
LoveHandle by SlingGrip is a patented universal smartphone grip that attaches to any phone or case to give a secure one-handed control and extended thumb reach. SlingGrip uses a genuine 3M removable no-residue adhesive. SlingGrip has a low-profile pocket-friendly design and several attractive base colors to choose from. Full color dye-sublimated print for limitless possibilities.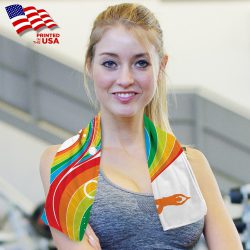 Deluxe Cooling Towel
High-tech fabric instantly cools when wet with water or perspiration. Ideal choice for charity walks, golf tournaments, or other activities. Printed in the USA.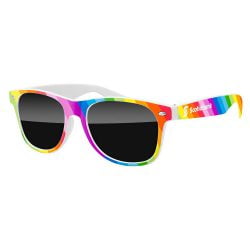 PRIDE Rainbow Retro Sunglasses
100% recycled Rainbow Retro Sunglasses with 1-color arm imprint. Our best-selling frames feature a square shape & recognizable cat eyes. Are ideal for Pride month (June 2019): parades, cause awareness, fundraisers, festivals, concerts, races,charities… Our classic Retro frame fits everyone!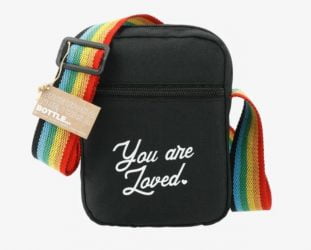 Rainbow Rpet Crossbody Tote Bag
The Rainbow RPET Crossbody Tote features on-trend rainbow colors, a zippered main compartment and a zippered front pocket. The adjustable shoulder strap makes this crossbody perfect for anyone. Made from recycled water bottles, this crossbody is part of our EcoSmart collection. Through a partnership with 1% For The Planet one percent of sales of this and all EcoSmart products will be donated to nonprofits dedicated to protecting the planet.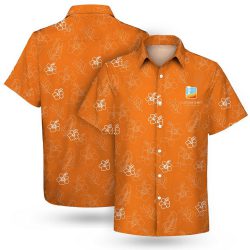 Custom Dye Sublimation Hawaiian Shirt-Stretch Poly
This Dye Sublimation Hawaiian Shirt is made of 120gsm stretch poly, lightweight, durable and cozy, and can be customized all over and in full color. Turn your personal patterns and custom ideas into a unique Hawaiian shirt. Perfect for work or casual apparel, and draw attention at beaches, parties, events, or vacations with this stylish shirt!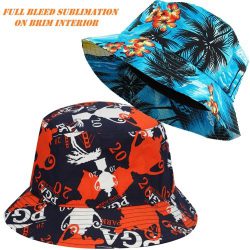 Sublimated Unstructured Bucket Hat w/ Imprint on Brim Inside
Polyester Sublimated Unstructured Bucket Hat w/ Imprint on Brim Inside! This unstructured bucket hat comes in a convenient Adult, Youth & Kids and features full bleed edge-to-edge sublimation on the exterior side as well as on the Interior Brim, ideal for maximum brand exposure. Made of 100% polyester. Ideal for outdoor events, fishing, hiking, tradeshows, and giveaways. Order these trendy fishing caps now and advertise your brand like never before. 
Creating promotional products for gay pride is a powerful way for businesses to show support for the LGBTQ+ community, promote diversity and inclusion, and attract new customers. Click here or the button below to start designing your company's gay pride event SWAG today!