Typical Holiday Favorites You'll Need To Order Earlier This Year
---
By Dean Schwartz (SWAG Master): The holiday rush is almost upon us (we know, we can't believe it either) and the only way to avoid stressing yourself out for the next 4 months is by planning ahead.
In fact, in many cases with SWAG around the holidays, you have no choice. If you want good, quality, customized SWAG delivered to your company's door – or sent directly to your recipient's front step – then you'll need to get ahead of the game.
Don't be like Arnold Schwarzenegger searching for Turbo-Man on Christmas Eve. Take care of your most valued customers or employees by getting them the best before it's too late.
We laid out a few of the most popular "longer lead time" options below, or click the button for the full presentation of items you'll have to plan ahead for. If you're already in a pinch, click the button at the bottom of the page to discuss rush deliveries!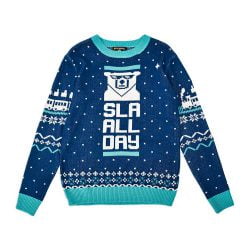 Heavyweight Holiday Sweater
This knit sweater is sure to be a hit at every holiday party. It's the real deal – featuring jacquard knit fabric, the quality is top-notch. Completely customizable, it doesn't have to be "ugly"!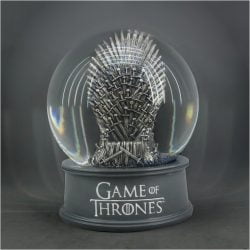 4″ Custom Snow Globe

A huge hit every year: unique & high-end snow globes. Our designs are known for their detail & high quality; Guaranteed to have pure water and no bubbles. A timeless holiday classic that people of all ages can enjoy.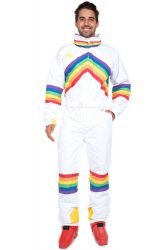 Unisex Custom Ski Suit

We'll fully customize your ski suit from the initial design concept to the finished product. Include your logo and any color combination you'd like. Guaranteed to get noticed (not to mention appreciated) during the winter months! 
Remember: the earlier the delivery, the more memorable. Gifts sent closer to the holiday season tend to get lost in the shuffle.
This year, don't get left out in the cold. Grab your gear early and your recipients – and company ROI – will thank you for it. Click below to get started.