Pickleball Promotional Products Are The Latest Sports SWAG Trend
---
By Dean Schwartz (SWAG Master): The latest activity that's sweeping the nation has also become one of the hottest promotional product items: pickleball SWAG!
Have you tried this game yet? It's essentially like a game of tennis – but less intimidating! – and played on a much smaller court. The best part is people of all ages and abilities can compete and get a great workout. As the weather improves, you can expect to see more and more people playing this game at your local courts.
Don't be left behind – stay ahead of the trends and check out some of our favorite customizable pickleball SWAG below or click the link for our full presentation.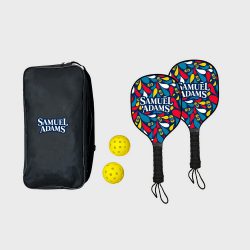 Pickleball Paddle Set
Take it to the court – the pickleball court! Our new portable Pickleball Game includes the bare essentials for America's fastest growing sport with 2 rackets and 2 balls—all in a beautiful carry case. We can fully print (4cp) on both rackets.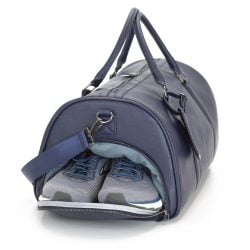 Deluxe Travel Duffle
The Deluxe Travel Duffel is made of a stylish pebbled vegan-leather that is both durable and good looking. The spacious duffle includes a fully-lined shoe compartment and four interior pockets to keep you well organized. The wrapped carry handles and removable padded shoulder strap ensure user comfort. The Deluxe Travel Duffel was designed to fit in any overheard compartment – so traveling is a breeze. Great looking, durable and optimally sized.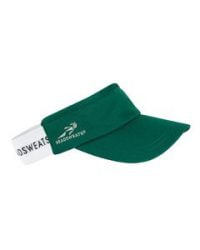 Headsweats Adult Supervisor
100% polyester COOLMAX® fabric with COOLMAX® terry sweatband; moisture-wicking, cooling and quick-drying; Flat front panel perfect for custom logo application; Black undervisor reduces glare; Machine washable; air dry; One size comfortably fits most; Headsweats® logo on right side; Headsweats® logo stretch elastic back for comfortable adjustability; Made from vertically integrated manufacturing utilizing 25% of the energy usage from solar power and recycling 50% water usage in the fabric dye pro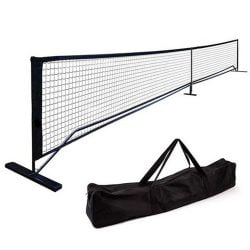 Portable Metal Frame Pickleball Net
The pickleball net is made of polyester and metal. The grid is easy to install and can reach lengths of up to 22 feet when deployed. When folded, fits into the included bag for easy portability. You can carry it or put it in your cars as it takes little space.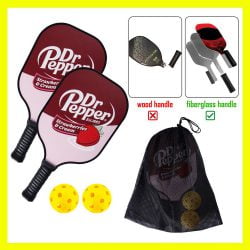 Premium Fiberglass Pickleball Set (NO HANDLE SNAPPING)
Our pickleball paddles are intended for both beginner and professional players. Unlike other paddles that are made of birchwood which makes the handle break easily, ours are made of premium fiberglass quality which is built to last. 2 paddles, 2 pickleballs, and a mesh drawstring bag. Quietest lightest popular highest power control high end all around youth selling portable bundle advanced powerful outdoor accessories logo merchandise longest long new newest kids with hole end game. 
Pickleball is just one of many sports swag presentations we've created – click here and let us know if you want to see more
Ready to join the pickleball bandwagon? Click the button below to get started today!