The Best Boating and Pool SWAG for the Summer
---
By Dean Schwartz (SWAG Master): The right SWAG can make or break an event, especially when you're just trying to relax and have fun in the sun with some friends.
A high-quality coozie, a water-proof speaker, and the right water games can take your typical boat day and make it even more memorable. On the other hand, a cooler that won't hold ice, hats that won't protect you from the sun, and a lack of comfortable chairs can make your next trip to the pool or beach extra annoying. Nobody wants to be hot and annoyed.
Let SOBO save your company from sending sucky beach SWAG. Click below to view our full boating/pool SWAG presentation, or continue scrolling below for a few options. Or if you're looking for a more up-to-date presentation full of different summer SWAG options. click here!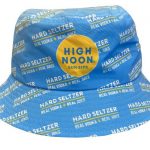 Bucket Hat
These customizable, unstructured bucket hats are created using the latest in sublimation technology for a unique, branded all over print. The options are limitless, so feel free to add woven labels or patches to add a retail ready feel for your summer giveaways, corporate expos, or warm- weather getaways. Perfect for fly fishing, concert going, Olympic snowboarding, Instagram worthy selfies and Coppertone summers.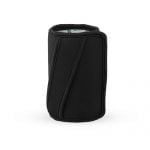 Insta-Chill Slim Can Sleeve in Black by HOST
The Insta-Chill Slim Can Cooler uses active cooling gel technology to chill any room temperature drink in 10 minutes flat. Just chill the Insta-Chill in the freezer for 1 hour and wrap around your favorite slim can, securing the cooler with a slim velcro strip. The flexible neoprene design makes this can cooler comfortable in the hand, and lets you unfold it into a flat cold pack for coolers and more.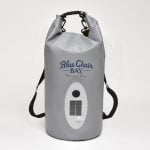 Sasquatch Party Bag
Introducing the Sasquatch party bag. Ideal for all outdoor events including hiking, camping, rafting, water sports along with the beach/picnic/tailgate. Solar powered dry bag, 100% waterproof and will hold 24 cans and ice; making it a great way to keep your food and drinks cold on your next adventure. The backpack straps make it easy to take anywhere and the snap lock at the top doubles as a handle. The Bluetooth speaker sounds amazing and is complete with music.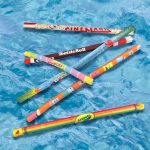 Pool Noodle
Whether you are at the beach, pool or lake, these fun, colorful Pool Noodles will help you stay afloat. Have fun splashing around with these floatable noodles which are approximately 2.5″ in diameter, are 60″ long, and have a sublimated full color imprint on Polyester fabric covered EPS foam. Great for company picnics, beach and resort getaways and any water minded promotions. Fun for kids and adults of all ages!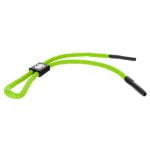 Floating Sunglasses Strap
Floating strap for your sunglasses with beautiful bright colors. Combine with customized sunglasses for maximum brand exposure. Ideal for sports and outdoor events! Our strap keeps any eyewear securely around your neck and protected from accidental fall. Listed prices are discounted Bundle Prices (when ordered with sunglasses).
Want to check out the full presentation? Click here. 
If you know SOBO then by now you know, that's far from all we have to offer. If you don't see something you're looking for, or just want to brainstorm some other options, click below to let us know.