Custom Fashionable Women's Work Wear
---
By Dean Schwartz (SWAG Master): Most style trends change with the seasons, but women's fashion seems to change even faster. Whether they're improvements to classic garments, more athletic options, or adding some flair to an otherwise boring work uniform, women's work wear is an ever-evolving space that's constantly shifting and can be difficult to keep up with.
The look and design of the branding have also become so important that people would rather apply to jobs or stay at companies where the uniforms are all-inclusive and modern, rather than out-of-date or uncomfortable.
To view some of 2022's most recent fashionable women's work wear options, click below or continue scrolling for a few of our favorite options.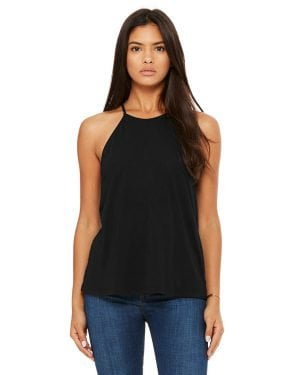 Bella Ladies' Flowy High Neck Tank
65% polyester, 35% viscose; 32 singles; Angular; High neck; Back seam; Relaxed, drapey fit; Tear away label; BELLA+CANVAS uses sustainable manufacturing processes with Blue Sign certified dyes, efficient dye houses that adhere to the state of California?s EPA regulations around waste water treatment and usage, and cutting facilities in Los Angeles that run on partial solar power with comprehensive recycling programs for paper waste and fabric scraps.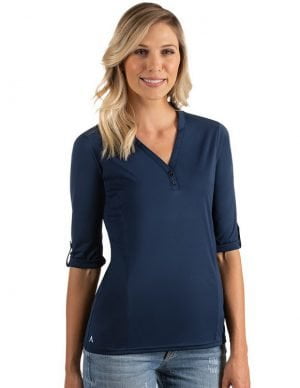 Accolade Women's
Women's 100% polyester and weighing 5.0 ounces, this Desert Dry™ moisture wicking interlock knit solid is a 3/4 sleeve with a Mandarin neck. Features 2-button placket, Princess seams and button-tab sleeves. Sizes XS-3XL. Antigua triangle patch at bottom hem. In-house embroidery available.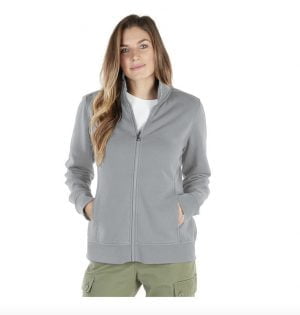 Women's Clifton Full Zip Sweatshirt
Introducing the evolution to Charles River's Boxy Clifton – the Women's Clifton Full Zip Sweatshirt. Garment dyed and snow washed for added comfort and styling. The full zip style features a relaxed and comfortable design with a modern mock neck, rib knit cuffs and bottom hem as well as inseam pockets for storing valuables when you're on the go.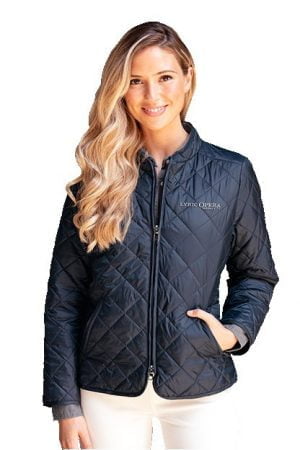 Women's Everett Jacket
Leave excess baggage behind with the lightweight and fashionable Everett Jacket. Versatile enough to wear to work or to the gym.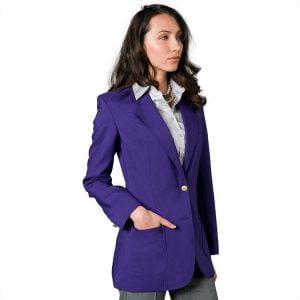 Ladies UltraLuxMotion Blazer
This Single Breasted 2 Button Blazer is made from our Signature UltraLux fabric, a washable 96% polyester, 4% spandex fabric. Each Blazer features lower patch pockets, a top welt, 1 inside pocket, a strong polyester lining & gold-tone buttons with Ascolite Button Security. Colors: Royal Blue, Burgundy Red, Gold, Hunter Green, Red, Purple, Kelly Green, Carolina Blue. Black, Navy #2000C and White #2000W available in original 100% Polyester.
If you don't see something you like here or in our presentation (linked above), or you'd like to begin your order – simply click the contact us button below to give us a shout. Don't get left behind in the fast-moving world of fashion trends! Add some #SWAGwithStyle today.