Engaging Students and Elevating School Spirit with Customized SWAG
---
By Dean Schwartz (SWAG Master): Ready for the fall? By aligning your products with the needs and preferences of students, you can establish a connection with a specific audience and position your brand as relevant and attuned to their interests (aka it pays to STAY HIP!).
Backpacks, notebooks, or apparel with your company's logo can serve as walking advertisements, sure, but great SWAG is so much more than that- and SOBO's found the best options that brands could possibly offer students to gain their loyalty and appreciation. Remember- people are more likely to develop a sense of loyalty toward your brand when they receive things that they'll actually use, and we know this loyalty typically translates into positive word-of-mouth recommendations. 
Student SWAG also offers a longer shelf-life for your brand. Unlike other advertisements that have a limited lifespan, students will use your SWAG throughout the school year, giving your brand prolonged exposure. 
So, what are you waiting for?! Check out some of our favorites below or hit the button to jump into the full presentation.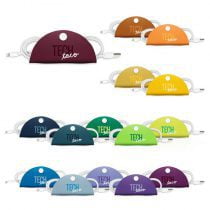 Tech Taco
The Tech Taco is exactly what it sounds like; a taco for your technologies! It's an organizational tool that will help keep your cords and cables in order. Fold it around your bundled cords like a taco shell, snap, and you're on your merry way!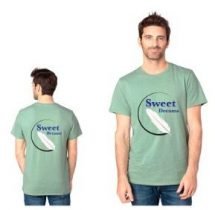 Threadfast Apparel Unisex Ultimate T-Shirt w/RFID Colors
Soft optimal weight 4.8 Oz. T-shirt featuring modern retail fit. It is 15% heavier than most basic 30s tees, making for a more substantial garment. The perfect weight for a fashion tee. Features digitally enabled RFID tags, unlocking endless possibilities for tech savvy marketers and event planners. Compatible with all smart-phone platforms. Additional full back 12″w x 12″h (silkscreen only), and 3.5″ diameter imprint available on left or right sleeve bicep (silkscreen only).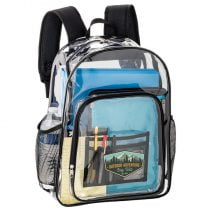 Heavy-Duty Cold Resistant Clear Vinyl Backpack
Our Vinyl Backpack is made of Clear Cold Resistant, Heavy Duty PVC and features adjustable padded shoulder straps, a double zipper compartment with mesh pocket and pen holders and two mesh side pockets.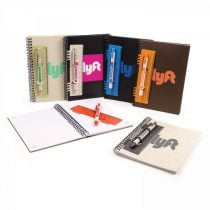 Bamboo X Coffee Recycled Journal/Pen Combo
Mix and match between the different colors of this eco-friendly combo to dial in any brands signature look. The journal covers are made from 15% bamboo fibers for the black and natural colored journals and 15% coffee grounds for the brown colored journals. The EC147 A5 size journal has 120 white lined pages with a date feature that are made from 100% recycled paper. Included, is a detachable ruler made from 15% bamboo fibers that conveniently doubles as a pen holder for the EC117 Trigo ballpoint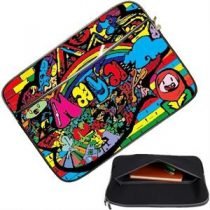 Sublimation Neoprene Laptop Sleeve w/Front Pocket Full Color
Boost your brand with our Sublimation Neoprene Laptop Sleeve w/Front Pocket Full Color. These trendy laptop sleeves are made of soft 2.5 mm flexible, durable Neoprene material and comes in 6 different sizes for all kinds of laptops and tablets. Available in many attractive colors, this fashionable laptop bag also features a padded interior. With a large Edge to Edge Dye Sublimation Imprint, this is perfect for maximum brand exposure. Great ideal for traveling, schools, offices, and tradeshows. 
Warm Welcome Gift Set
Whether it's their first day on the job or students returning to campus, create a lasting impression with the Warm Welcome Gift Set. This gift set features the Moleskine(R) Cahier Ruled Large Journal, 16 Oz Aviana(TM) Peak Double Wall Stainless Tumbler, and the Zebra(R) Sarasa Dry X20 Gel Retractable Pen. All items are packaged inside of the Large Kraft Gift Box.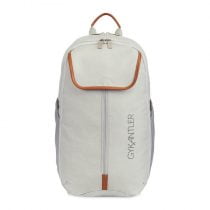 Mobile Hybrid Computer Backpack
Mobilize your office essentials for the hybrid work environment. Seamlessly transition from working in the office to remotely at home with the Mobile Office Hybrid Computer Backpack. Center zippered opening under front flap of backpack provides easy access to your paperwork and files. Dual zippered main compartment includes interior organizational pockets for easy visibility and access to your office essentials. Zippered back compartment with padded laptop pocket (fits up to a 17″ laptop).
Ready to start designing some SWAG for students? Click the button below and we'll reach out.