Creating Custom Cannabis SWAG Options
---
By Dean Schwartz (SWAG Master): Above all else, cannabis SWAG needs to be cool and useful.
A typical smoker isn't going to carry around unnecessary items – they've already got enough in their stash without stuffing in SWAG they'll never use – but if you hook them up with the right lighter, unique pipe, or useful rolling tray, you'll be cherished forever (or at least until they lose it).
At SOBO we know what cannabis smokers want, so we figured we'd create a presentation for those looking for great cannabis SWAG that they won't throw out or immediately forget. Click below for the full presentation or scroll for a hit of our options. Or click here for a more recent presentation of cannabis SWAG! If you don't see something you're looking for, let us know!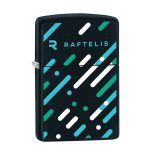 Black Matte Windproof Zippo® Lighter
This all Black Matte finished Zippo® Windproof Lighter allows for maximum creativity when designing your lighter. The white background is a blank canvas that will fit any and all logo styles.  Backed by Zippo's Lifetime Guarantee. Made in USA. Packaged in a gift box. Lighter fluid not included due to shipping restrictions.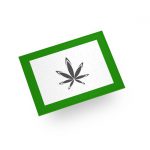 Custom Silicone Dab Mats (4″x3″)
These custom 4″x3″ silicone dab mats provide a clean non-stick surface for your dabs, concentrates, and tools. They are made from a high-end medical grade food-safe silicone and are heat resistant. Works great with all forms of cannabis extracts. The interior weave makes these dab mats extremely durable and will prevent damage to the surface you use it on. Add your logo to put your brand in front of your clients ever time they dab!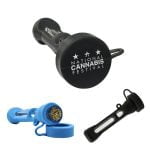 Glass Pocket Pipe
This smoking device is great for taking on the go. The silicone covering will protect the glass from breaking while the covering cap minimizes the smell of burnt ash when stored in your pocket, purse, backpack, etc. The perfect giveaway for head shops, marijuana dispensaries, cannabis clubs, the weed industry and more!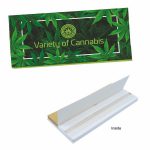 Stock King Size Rolling Paper + Tips
Stock king size rolling paper with tips contains 33 rolling papers (Unbleached Virgin HEMP) and 33 tips (also Unbleached Virgin). Relax and rest easy knowing that these slow-burning rolling papers won't break your bank and could be the perfect item for your specific event. Comes in a sleeve with large, full-color process imprint area to protect the product and show off your brand.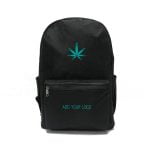 Custom Smell Proof Stash Backpack w/Combination Lock
Lock in odors and keep products fresh and discreet inside these carbon smell-proof stash backpacks! Popular with dispensaries and other cannabis affiliated companies, these bags are ideal for travel and storing your strong smell items. Measuring 18x12x6, each bag is offered in a variety of colors and come with a combination lock for total security, several compartments for storage and a water-resistant seal. They also feature a carbon layer on the interior that completely neutralizes odors.
When it comes to cannabis SWAG, SOBO knows what we're doing. Reach out today to get started on your order, or click below to start brainstorming some other SWAG options.