The Power of Play: Why Custom Games Are the Ultimate Brand Engagement Tool
---
By Dean Schwartz (SWAG Master): Engagement is the cornerstone of effective marketing, and nothing garners attention from all walks of life like a good game.
But engagement isn't the only positive outcome from these fun favorites: unlike many other promotional products, games tend to have a longer lifespan; and when people enjoy your game they're more likely to share it with their friends or family, extending your brand's reach through effective word-of-mouth marketing. Even adding the potential to go viral! 
And it doesn't take a rocket surgeon to recognize that custom games will create a positive association between your brand and the recipient, increasing brand loyalty. Plus, unlike passive advertising methods, games offer interactivity, keeping users entertained while subtly exposing them to your brand (boosting loyalty and recognition).
As if that's not enough, custom games can even be designed with specific messaging or themes, enabling you to express your brand's unique "personality" to any demographic at any time of year.
If all of that sounds great but you don't know where to start – don't worry. Whether your brand is fun-loving, educational, or innovative, SOBO's SWAG Experts will work to ensure the game's design, storyline, and overall experience reflect that. Scroll below for options or hit the button at the bottom of this email to reach out today!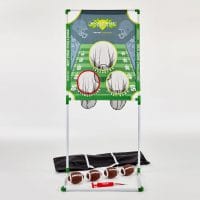 RedZone Football Challenge
A brand-new game for football fans of all ages! Perfect for tailgating, The Red Zone Challenge includes 4 inflatable footballs, a ball pump, and a portable carry case. Constructed from sturdy PVC, the game assembles in less than 2 minutes and can be easily stored in a compact carrying case that weighs under 15 pounds!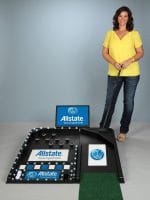 Prize Putt with Lights
White LED lights add another level of attention-getting action to a game made from ultra-durable ABS plastic with rubber bumper rings and synthetic Astroturf. Header and prize cards slide into pockets formed into the Prize Putt and can be changed any time you need. Prize Putt uses the thrill of mini golf to draw bigger crowds at your next event, make giveaways more memorable, and associate your brand with fun and excitement! Perfect for Store openings, HR seminars, Sporting events, & more.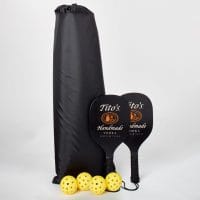 Pickleball Set
The hottest game in America and AAA Innovations has it all. Complete portable game/set ready to play sets up in minutes. Includes steel poles (not weighted) , 12′ net, lines, 2 rackets, 4 balls and carry bag. Your choice of logo placement.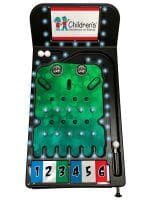 Prize Pinball with lights
Classic arcade fun is your ticket to draw crowds at your next event, make giveaways more memorable, and associate your brand with excitement! Perfect for Fundraisers, Trade Shows, Event Planners, Store openings, HR seminars, Sporting events, and more. Manufactured from super-durable ABS plastic with chrome plated steel bells and ball shooter. Header and prize cards slide into pockets formed into the game and can be changed any time you need. White LED lights add another level of attention!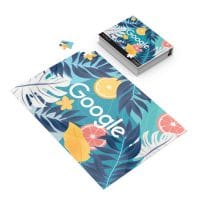 120pc Puzzle : Jigsaw Puzzle & Gift Box
Find the missing piece to your brand strategy with a Puzzle. Brand the entire puzzle surface with full color graphics and messaging that are sure to excite any recipient. Not just fun, puzzles help improve mood, memory, problem solving skills and lower stress! In the digital age, puzzles remain a popular pastime. Includes gift box. Made from sturdy paperboard.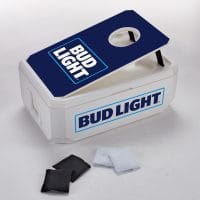 Cornhole Cooler Game
Never play cornhole without a drink in your hand again! Lightweight and portable, yet heavy duty, this cornhole set doubles as a 40-can cooler! The Cornhole Cooler Game is a great branding opportunity, and the bean bags are available in 4 different colors: white, red, blue, black.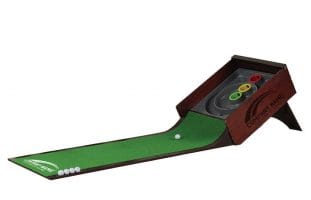 Skeegolf
This unique version of an arcade favorite is sure to be a hit! Portable cabinet unfolds to reveal a turf putting green and a scoring area. Take turns putting into one of 5 scoring areas and highest score wins! A super cool piece for display enhancers or dealer loaders.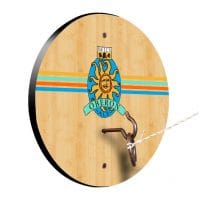 Custom Hook & Ring
The Custom Hook & Ring Toss Game is a modern take on the classic island hook & ring game. Easy to set up but difficult to master, this game will have you and your friends competing in the sunshine for hours. Like playing darts with a pendulum, it's all about skill, luck, and fun. Made from a beautifully designed all-wood target finished with a walnut veneer, this game will stick around to create a lifetime of memories and rivalries alike.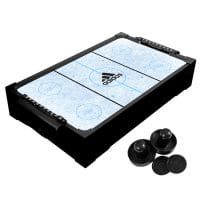 Custom Table Top Air Hockey
Enjoy all the fun of Air Hockey without taking up so much space! This Custom Table Top Air Hockey is a game of quick reflexes, speedy moves and friendly competition. The Air on this table is powered by 6 AA batteries (not included) for convenient on-the-go play.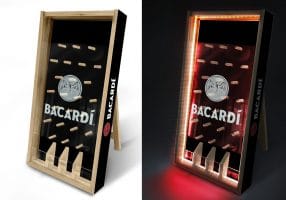 Light Up Tabletop Plinko Game w/4 Color Process
Light-Up Plinko is 12.5″ x 24.5″ x 3.25″, constructed of high-quality wood, and comes with 6 playing pucks. Includes a wireless remote with 16 colored lighting options and 4 lighting effects for extra customization. Includes vinyl imprinting on the sides of the game (up to full color), and engraving on plexiglass on the front.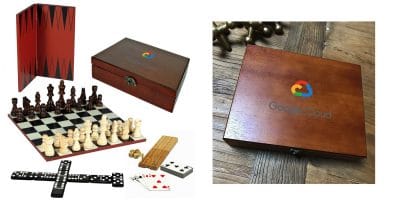 7-Games-in-1 Combination Game Set
A wonderful combination game set that features seven of our most popular games: Chess, Checkers, Backgammon, Cribbage, Dominoes, Dice and Cards! Comes in a gorgeous wooden box with old-world latch and is sure to bring you and your companions hours of fun!  
Click here for our full presentation of custom games
Custom games provide a fun and interactive way for users to engage with your brand. Whether it's a simple quiz, a challenging puzzle, or an entertaining game of jumbo jenga, games draw people in and keep them connected to your brand. Click below to get started designing your own!