From Leaves to Leads: How Fall Promotional Products Can Drive Loyalty and Sales
---
By Dean Schwartz (SWAG Master): Part of creating great SWAG is always staying one step ahead – whether that means staying informed on products, the latest decoration possibilities, or thinking down the line for future promotion opportunities.
As the fall season approaches, businesses have a unique opportunity to leverage the power of promotional products to enhance their marketing efforts. By distributing fall-themed items, companies can reap several benefits that contribute to their overall success.
By associating your company with items that enhance their daily lives during the fall season, such as cozy blankets or stylish jackets, you can leave a lasting impression and foster a positive emotional connection with your target audience. Unique and creative items that reflect the essence of the season can capture the attention of your target audience and make your brand memorable, giving you an advantage over competitors who solely rely on conventional marketing approaches.
Check out some of our current Fall Favorites below and don't forget to click the link for the full updated presentation!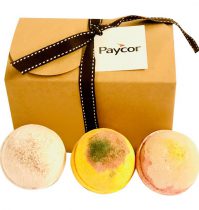 Fall Favorites Bath Bomb Box Gift Set
This Fall Favorites Bath Bomb Set includes three 4.5ounce bath bombs: Pumpkin Spice, Apple Harvest, and Cinna Bun packaged in a Kraft box tied with Brown fabric ribbon with white stitched edging. Makes a fun gift for Employees, Customers, and Holiday Gifts!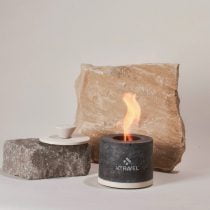 FLIKR Fire Personal Fireplace Round Bundle
FLIKR's portable fireplace is safe for indoor use, and burns for up to 50 minutes with just 5 ounces of isopropyl alcohol. It casts a soft warmth and flickering light, with a clean flame and no carbon monoxide. Easily snuff it out with the included lid, and even roast marshmallows over it.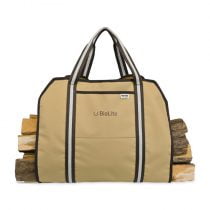 Heritage Supply™ Log Carrier – Dune
No more messy, heavy arm loads of wood. Our rugged Heritage Supply log carrier, in handy sling design, makes it easier and neater to load and transport wood from outside to hearth side.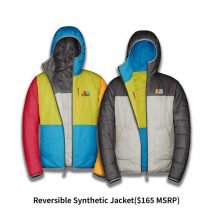 Reversible Synthetic Jacket
Insulated, water-repellent, and fully reversible. You now have the ability to keep one side neutral and let your creativity flow on the other. Fully customizable with an array of 23 fabric/zipper colors, no MOQ and quick delivery including shipping via air.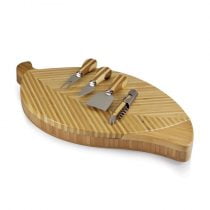 Leaf Swivel-Style Cheese/Cutting Board with Wine & Cheese Tools
The Leaf cutting board and tools set features alternating stripes of dark and light bamboo at varying angles to resemble a real leaf pattern. It's two-tiered, swivel-open design has a carved cavity under the cutting board that houses three cheese tools an.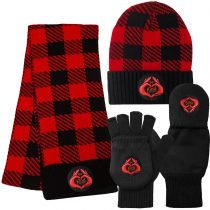 Buffalo Plaid Knit Cap, Fashion Knit Scarf and Glove/Mitten Combo
Combo features a Buffalo Plaid Knit Beanie Cap, a Fashion Knit Scarf both decorated with a 2″ x 2″ applique and 1 pair of Fingerless Glove/Mittens decorated with a 1 1/2″ x 1 1/2″ applique on each mitten flap using the same design on all pieces. Stay comfy and warm with this knit set.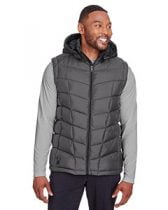 SPYDER Men's Pelmo Puffer Vest
100% polyester nail head weave fabric ; Detachable hood with bungee cord and stopper; Invisible zipper inside chest for embroidery access  ; Zippered handwarmer pockets; Modern fit;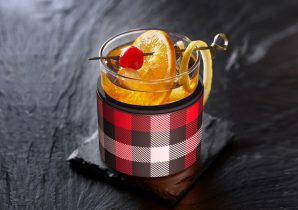 Asobu On The Rocks Kuzie Holiday
The Asobu On The Rocks Kuzie is the ideal piece to keep your liquor, water or soft drink ice cold for hours long. This one of a kind old fashion glass kuzie fits the standard US made straight up old fashion glass (glass included). These holiday themes make for the perfect thank you or appreciation gift for any client or employee.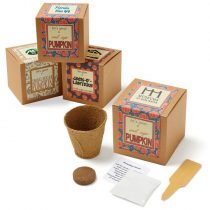 Small Sugar Pumpkin Growables Planter Pot in Kraft Gift Box w/Seeds
Give the gift of pumpkin! Our fertile fiber pot is 100% organic, sustainable and biodegradable (made from spruce wood, manufactured without glue or binders) and ready to place outside in the soil. Each fertile pot is packaged in a 3″sq. recycled kraft gift box and includes one soil pod, one seed packet, one wooden stake and instructions. Germinates in 2-3 weeks (results may vary).
Fall promotional products provide an excellent opportunity to strengthen relationships. By offering these products as tokens of appreciation or as part of loyalty programs, you deepen the connection with your customers. The act of giving fosters a sense of reciprocity, making customers feel valued and more likely to engage with your brand on a long-term basis. Hit the button below to get ahead of the game and start planning your fall promotions today.