Driving Success: Creating Memorable SWAG for Formula One Events
---
By Dean Schwartz (SWAG Master): Formula One events attract a diverse and extensive audience, providing businesses with a unique opportunity to enhance their brand visibility. The roar of the engines, the thrill of the race – it's an atmosphere charged with excitement and energy. By strategically incorporating memorable SWAG into this environment, businesses can extend their reach and make a memorable impact.
Associating your brand with high-profile events like Formula One (F1) can contribute to a positive brand perception, signaling that your company is dynamic, forward-thinking, and aligned with popular culture. It also allows your business to tap into a passionate and engaged audience, boost brand visibility, and create lasting connections with consumers who share a common interest.
In the sea of logos and advertisements, though, standing out is the challenge. Our SWAG Experts will present you with options that offer a tangible and visible way for your brand to be present throughout the event. Whether it's branded merchandise worn by attendees or strategically placed items, the visibility is unparalleled.
One final note to keep in mind: engaging with influencers attending F1 events can be a game-changer. Imagine your custom promotional products showcased by influencers to their thousands or even millions of followers. It's not just visibility; it's the endorsement that comes with authenticity, driving brand trust and loyalty.
Check out some of our favorite options below or click the button for our full presentation.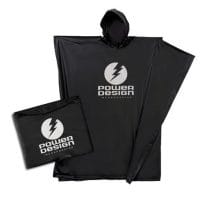 Storm Front Poncho
Standard weight adult poncho, 4.5 mil thick PVC, 80″ X 52″ open size, hooded and packed in matching case (which is also printable), finished edges with 2 side snaps on each side. Finished edges give you double the material where it is most needed.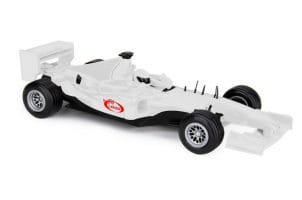 1/32 Scale 6.5 " Die Cast White Formula-indy Style Race Car White
1/32 Scale 6.5″ Die Cast Metal with Plastic Accents Formula-Indy Style Race Car. Comes standard with a 1 color,1 location imprint but additional colors/ locations are available.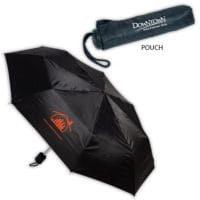 The Compact Umbrella
170T polyester fabrication- Light weight, aluminum shaft and frame- Plastic handle with wrist strap- Hand operated, telescopic design with hook and loop fastener closure- Nylon protective cover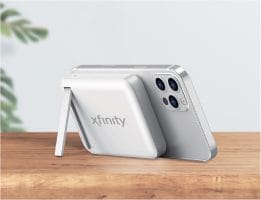 Mag Cube – 10,000 mAh charger with magnetic snap on function, wireless charging
The MagCube is the next generation power bank that super-charges your device on the fly with up to 20W plug-in output, or 10W wireless charging. Ultra compact in design, it features the latest magnetic snap-on technology for compatible devices. A built in display stand allows the user to change and watch their favorite content hands-free. Showcase your logo up to full color digital print.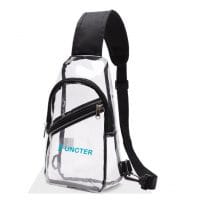 TPU Transparent Crossbody Bag Single Shoulder Bag
TPU pocket, transparent plastic, waterproof. It has one main zipper pocket, one inner zipper pocket. The cross body bag has an adjustable belt to to meet different requirements. Not just wear at the single shoulder; but also you can wear it across the chest, or even hand it in hand. This is not only for big events/concerts/stadiums packages, but for our daily work, the school and it is very convenient to hang out with your friends.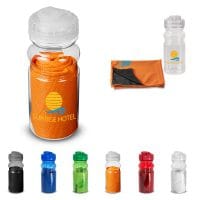 Cooling Towel in Water Bottle
Combo of cooling towel and 20 Oz. water bottle (towel comes inserted in bottle). 20 Oz. water bottle is made of BPA free PET with flip up lid and is USA made. Cooling towel is made of 50% nylon/50% polyester, is latex free, lightweight, soft, and breathable. When wet it cools for up to 2 hours, when dry it absorbs sweat. To activate: 1- soak towel, 2- ring out excess water, 3- snap to activate (to re-activate re-soak and snap).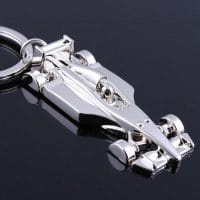 Zinc Alloy Promotion Custom 3D F1 Car Metal Key Chain
Zinc Alloy Promotion Custom 3D F1 Car Metal Key Chain, made of Kirsite.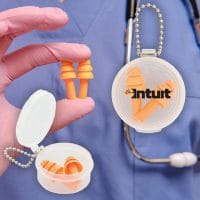 Silicone Earplug Keychain
These silicone earplugs are ANSI certified and have an extended post for easy insertion and removal. Each set includes a round 1 9/16″ plastic carrying case with a short beaded chain to connect to a keyring.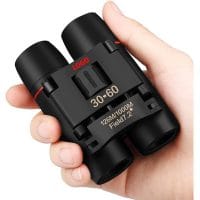 30×60 Mini Compact Binoculars
Professional 30*60 binoculars. Magnification: 10 X,60mm objective lens and 126M/1000M large field of view, can help you observe a clear face beyond 410 feet. Folded mini size for easy access to pockets or storage pockets. Made from natural rubber, the binoculars are rugged and designed with non-slip handwheels and waterproof features. BAK-4 prisms and full multi-layer objectives and eyepieces ensure high-definition vision. Suitable for bird watching, hunting, concerts, travel and sports.
It's not just a marketing strategy – it's a journey that accelerates your brand into the fast lane of success. From wearables to collectibles, from influencer collaborations to eco-friendly designs, the possibilities are as vast and thrilling as the race itself! Click the button below to let us know you're interested and we'll follow up with you ASAP.