Unleash The Power of Recognition with FREE Custom Award Renderings
---
By Dean Schwartz (SWAG Master): Have you ever envisioned the perfect award that encapsulates the essence of your company's achievements? Or perhaps you feel that it's time to revamp your current awards to reflect the excellence your brand embodies. Well, your opportunity has arrived!
At SOBO, we're not just your SWAG Experts, but we're also your partners in celebrating success. Imagine a bespoke acrylic award, meticulously crafted and designed exclusively for your brand – and the best part? We're offering to create it for you completely free of charge.
While we have some spectacular options that we love, the beauty lies in tailoring each award to your brand's unique identity and requirements. Our team is ready to bring your vision to life, ensuring that your award becomes a symbol of accomplishment and pride for your company.
Check out a few options below or click the button to let us know you're interested in getting started!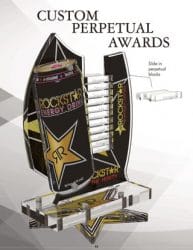 Repeatable Awards for Ongoing Motivation
Picture this – slide in blocks on a monthly basis to create a dynamic display of achievements that evolves with your team's success. Our repeatable awards are designed to maximize motivation, making each milestone a celebration that resonates within your organization.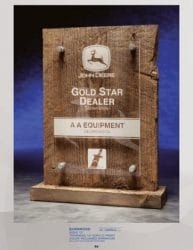 Unleash Creativity with Unique Materials
From the rustic charm of reclaimed barn wood to the modern elegance of metal, our awards are not just tokens of recognition; they are works of art. Choose from an array of unique materials to make your awards stand out and reflect the distinct personality of your brand.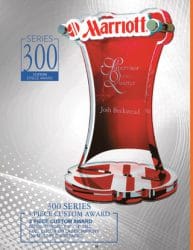 3-4 Pc Components for a Truly Customized Experience
We understand that one size does not fit all. That's why our awards come with 3-4 PC components, allowing you to showcase your brand with full-color brilliance or laser imprint on multiple surfaces. The result? A personalized and visually stunning award that captures the essence of your achievements.
Let SOBO be your partner in recognizing and celebrating success. Elevate your brand with awards that go beyond acknowledgment – they become a symbol of the extraordinary journey your company is on. Don't miss this chance to make your achievements tangible and visually stunning. Get in touch with us today, and let's embark on the journey of creating awards that truly stand out!