Discover The Advantages of Fully Sublimated SWAG
---
By Dean Schwartz (SWAG Master): Have you ever seen a particularly vibrant graphic on a promotional product and wondered how the look was achieved? Chances are that full sublimation was used for such a memorable piece of SWAG.
A fully sublimated promotional product is an item that has undergone a printing process called sublimation, where the ink is transferred onto the material using heat and pressure. One of the advantages of using this distinctive decoration method lies in it's ability to achieve complex, colorful designs without compromising the durability or feel of the material (more on this below). The sublimated print is resistant to fading, cracking, or peeling, providing a high-quality and professional look for your SWAG. And, best of all, it's attention-grabbing!
Our clients can't get enough of fully sublimated SWAG, and we fully understand why. Continue reading to learn more about the advantages, check out a few examples below, or click here to view a presentation of fully sublimated SWAG.
The Advantages of Fully Sublimated SWAG:
Enhanced Branding Opportunities: Sublimation allows for full-color, all-over printing on the entire surface of the product. This means you can incorporate intricate designs, vibrant colors, and high-resolution images that capture attention and effectively promote your brand. With one imprint area, you are limited in terms of the space available for branding.

Increased Visibility: With a fully sublimated product, your brand message or logo is visible from any angle. Whether someone is looking at the front, back, or sides of the item, your branding will be consistently present. This visibility increases the chances of your promotional product grabbing attention and leaving a lasting impression.
Greater Customization Options: Sublimation allows for complete customization of the product's design. You can include various elements such as patterns, gradients, and intricate details that may not be possible with a single imprint area. This level of customization helps you tailor the product to your brand and create a unique and memorable promotional item.
Premium Perception: Fully sublimated products often have a higher perceived value due to their visually appealing and professional appearance. The all-over printing gives the impression of a high-quality, custom-made item, which can positively reflect on your brand. This perceived value can enhance the recipient's perception of your business and increase the likelihood of them keeping and using the promotional product.
Versatility: With fully sublimated products, you can choose from a wide range of items, including apparel, bags, accessories, and more. This versatility allows you to select the product that best suits your target audience and marketing objectives. Additionally, sublimation works well on various materials, such as polyester, ensuring compatibility with different product types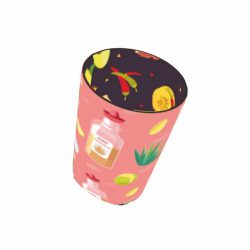 Reversible Can Cooler
Tired of the same old can cooler and looking for a "Refreshing" twist? Try our unique and newly designed Home and Away reversible can cooler to ensure your cooler is the one people use. Designed to fit most beer and soda cans and are fully customizable. Our neoprene coolers have excellent insulating properties to keep beverages refreshing in the hottest temperatures. All styles easily fit into a pocket or purse to ensure your promotion will travel wherever people appreciate cool beverages.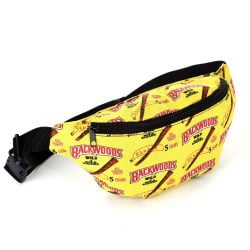 Fanny Pack Sublimation Full Color Waist Running Sports Bag
Sublimation Full color Fanny pack waist bag. Edge to edge printed sports bags for team or giveaway. Constructed from sturdy 600D Polyester, this adjustable fanny pack waist bags straps that are comfortable and stylish. Offered in different colors, this practical promotion will make a lasting impression once imprinted full color sublimated with your logo or company name. From gyms to schools, this simple backpack will leave a wealth of opportunities for brand exposure!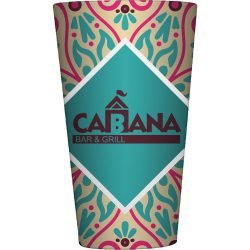 16 Oz Full Color Sublimated Glass Pint
360 Wrap included in price #1 most popular glass size; hand wash recommended; full bleed, edge-to-edge wrap; glass material delivers vibrant colors.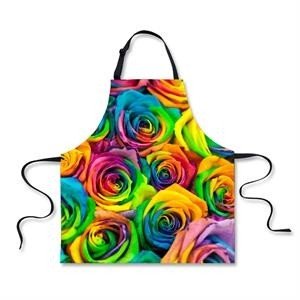 Sublimation Polyester Aprons w/ Custom Imprint & Pocket
Advertise your brand with our Sublimation Polyester Aprons w/ Custom Imprint & Pockets! This trendy Full/Medium Length Apron is made of 7.5 oz. Twill fabric and features one front pocket. Measuring at 22″ x 32″, these popular butcher aprons offer a large Edge to Edge Dye-Sublimation ideal for maximum brand exposure. Ideal for kitchen, painting, and various outdoor/ Indoor projects, these utility aprons are sure to boost your brand image.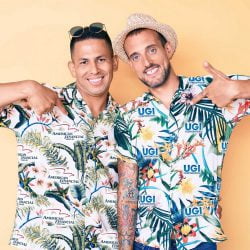 Unisex Dye Sublimated Poplin Shirt
Enjoy full-color dye sublimation on this 100GSM shirt. Made of polyester, our dye sublimation shirt features a full button-up front and collar.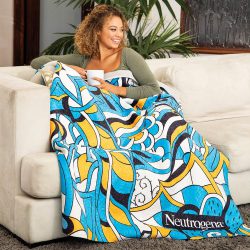 Sublimated Quilted Blanket 60″ x 80″
60″ x 80″, 62 oz./piece, edge to edge sublimated, 100% polyester shell, 100% cotton filling.  60″ W x 80″ L
Overall, full sublimation offers a visually appealing and durable way to promote a brand or message, making them a popular choice in the promotional products industry. Don't see something you're looking for? Click here for our full presentation or click the button below to give us a shout and we'll find it for you!