Strategic Gifting: Boosting Loyalty and Advocacy Through Upscale SWAG
---
By Dean Schwartz (SWAG Master): Beyond traditional promotional items, there's a rising trend in upscale gifts for a touch of luxury and exclusivity – and with good reason. We've covered it in the past (click here for another high-end gift presentation) because this SWAG typically goes a lot further than other unoriginal, "throw-away" SWAG options.
Luxurious and thoughtful gifts for clients, employees, or prospects go beyond goodwill, signaling a commitment to your relationship and investment in its success. They create a lasting impression, strengthening the bond with the target audience and enhancing your brand perception.
Our SWAG Experts know how to select the right items to position a company as one that values excellence, leading to increased loyalty, advocacy, and improved business opportunities. Investing in upscale gifts helps distinguish a company from competitors, emphasizing the importance of meaningful connections and long-term relationships in corporate gifting. Check out a few of our favorite options below or click the button for the full presentation!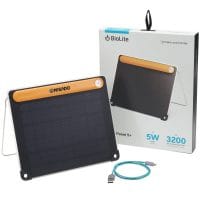 BioLite SolarPanel 5+
Get the most from the sun with the lightweight & portable BioLite SolarPanel 5+. Featuring BioLite's Optimal Sun System, an integrated sundial aligns you to the sun to capture direct rays while a 360 degree kickstand simplifies positioning on uneven terrain. The 3,200mAh onboard battery stores energy for later, allowing you to charge devices when you need it most. Power phones, tablets, and BioLite gear with this ultraslim 5-Watt panel. 5 watts of useable power via USB output. 360 degree stand.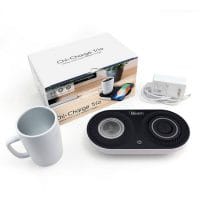 Chi-Charge Trio
The Chi-Charge Trio is one of the smartest desktop companions anyone would love to have at home or office. It helps keep wirelessly charged devices powered up and regulates the temperature of hot and colds. It is easy to use and comes with a mug too.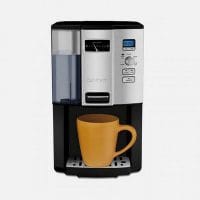 Cuisinart Coffee on Demand 12 Cup Programmable Coffeemaker
Fill up your Cuisinart Coffee on Demand™ 12 Cup Programmable Coffeemaker once and enjoy fresh brewed cups throughout the day! This incredible carafe-free coffeemaker uses unique Coffee on Demand™ technology to brew cup by cup, ensuring fresh hot coffee is always on hand. With the removable water reservoir, Coffee Gauge™ counting down cups remaining, 24-hour programmability, and adjustable auto shutoff, fresh coffee has never been so convenient!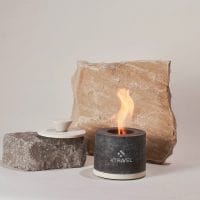 FLIKR Fire Personal Fireplace Round Bundle
FLIKR's portable fireplace is safe for indoor use, and burns for up to 50 minutes with just 5 ounces of isopropyl alcohol. It casts a soft warmth and flickering light, with a clean flame and no carbon monoxide. Easily snuff it out with the included lid, and even roast marshmallows over it.  
FRAMEO 8″ Smart WiFi Digital Photo Frame Share Images And Videos Instantly Anywhere
With FRAMEO APP, you can easily send photos or short videos (up to 15 seconds) from anywhere in the world. The device's 16GB internal memory provides amplestorage for your media, and you can also import files in bulk using an SD Cardor USB Drive. The 8″ smart digital picture frame boasts a 1280*800 resolutionIPS touch screen, allowing for clear visuals from any angle.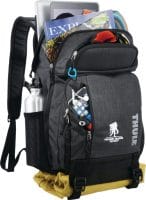 Thule Stravan 15″ Laptop Backpack
The Thule® Stravan 15″ Computer Backpack is a contemporary commuter daypack with dedicated technology storage that expands or compresses to accommodate a variety of gear. A padded, dedicated compartment protects both a 15 inch MacBook Pro® and an iPad®. SafeEdge construction lines the MacBook compartment for superior bumper protection. There's a crush proof SafeZone compartment for sunglasses, plus a dedicated phone pocket and a removable SafeZone compartment for versatile storage. Suitcase styl.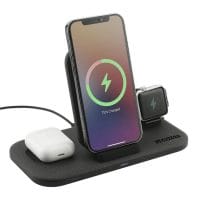 mophie® 3-in-1 Wireless Charging Stand
The mophie® 3-in-1 Wireless Charging Stand is designed with dedicated charging spots for smartphones, Apple Watches, and Airpods/Airpod Pros. It delivers up to 7.5W of power to iPhones or other enabled devices. The built-in Apple Watch charger holds the watch magnetically in place while charging. It works with most plastic phone/airpods cases on. A wall adapter and 9-inch charging cable are included. Packaged in a premium gift box. Qi Certified.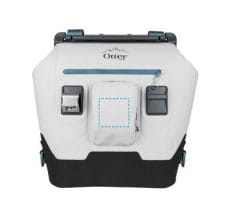 30 Qt. OtterBox Trooper Soft Cooler
Go prepared, whether it's a day on the river, an evening around a bonfire or an afternoon soccer match. Trooper 30, the lightweight, soft cooler, is the perfect pack-along for day trips. This 30 quart cooler keeps ice up to three days, so food and drinks are always refreshing. Leakproof for safe travels.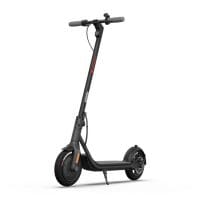 Segway F25 Electric Kick Scooter
Segway's F25 e-KickScooter is designed with safety in mind. This Kickscooter offers a Dual Braking System. The front end features electric anti-lock braking (E-ABS) and a rear includes a ventilated disc brake. See clearly in dark environments with the ultra-bright headlight that can illuminate up to 44 feet. The 10-inch tires provide superior road grip, adding increased shock absorption, are wear-resistant and deliver a more comfortable ride.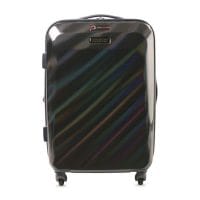 American Tourister® Moonlight 21″ Carry-on Spinner
This hardside carry-on is lightweight and easy to maneuver with spinner wheels and a retractable handle. 
Click here for full high end SWAG presentation
Receiving such gifts positions your company as one that values excellence and pays attention to detail. This elevated brand perception leads to increased loyalty, advocacy, and improved business opportunities.