Holiday Gifting: The Best SWAG Options for Under $50
---
By Dean Schwartz (SWAG Master): The holidays are often synonymous with stress due to one main reason: budgetary restraints.
We all have people in our lives whom we want (or must 🙄) send a gift, but we also have a budget we must adhere to. That stress is multiplied when you're tasked with finding the right gift for dozens – if not hundreds or thousands of people – and your gift has to cost less than $50.
If that's you, don't start ripping the hair out of your head just yet. SOBO has created a presentation of our favorite SWAG that won't break the bank, and we'll take the time to meet with you and discuss your situation so that we can recommend the best gift for your company.
Don't throw away your money. Just because you have a limited budget doesn't mean you need to buy cheap, breakable SWAG. SOBO will help your company design something that's unique, memorable, and delivers the highest ROI possible.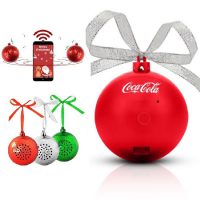 Christmas Ball Bluetooth Speaker
A new Christmas element speaker adds more fun to your holiday.Answer the call. Built-in 8 Christmas songs can be played or connected to a mobile phone or tablet to play the sound you want. Not only decorate Christmas through cute appearances, but also convey loving through sound.It's the best gift for friends,relatives plus one lively packing box.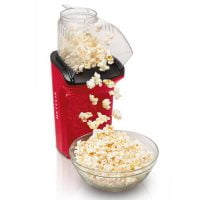 Hamilton Beach Hot Air Popcorn Popper
Make a favorite movie night treat in just minutes. The Hamilton Beach Hot Air Popcorn Popper is easy to use – just the kernels with the built in measuring cup and plug it in. Adjust the seasonings to your liking or have it plain for a low-calorie snack.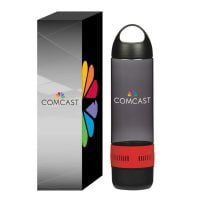 16 Oz. Tritan Rumble Speaker Bottle With Custom Box
Includes 1-Color/1-Location Imprint on #2868 – 16 Oz. Tritan Rumble Bottle With Speaker And 4CP On Gift Box.  Perfect addition to any outdoor activity or trip to the gym. Hydrate and listen to your favorite music with this memorable gift.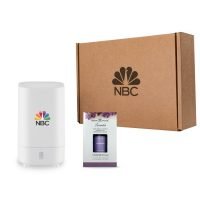 Serene House Relaxation Kit
Personalized and customized gift sets are the ideal gift giving solution for customer appreciation, employee recognition, new hire onboarding and corporate milestones. Gift set includes Serene House Ranger White USB Ultrasonic Aroma Diffuser & Serene House Lavandin Natural Essential Oil 15ml packed in 11″ gift box. The sleek diffuser is great for offices, travel, and dorms. To use, add water and the essential oil of your choice, turn it on, and let the cool mist relax and restore you.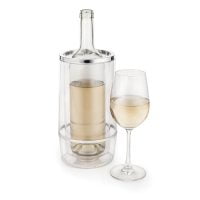 Double Wall Bottle Cooler
Help your wine or Champagne keep its cool outside the fridge with a durable acrylic-and-chrome Cocoon Bottle Cooler. It replaces melty cubes with a streamlined double-wall design, keeping the beverage's temperature low on its own. Just like that, easy entertaining becomes effortless.
SOBO has you covered for all things gifting. Whether that means fulfillment, large volume requests, overseas deliveries, creative options, holiday gifts, budget-friendly options, or – yes – budget-friendly holiday gift options.
This is the place to turn when your company needs something to "wow" its recipients and greatly increase your brand awareness relative to your competitors. That's because we take the time to find the right gift specific to each client and their needs.
So, are you ready to get started on your holiday order?