Unleash the Power of Promotional Products For Pets
---
By Dean Schwartz (SWAG Master): Let's face it—pet owners are head over tails for their furry buddies. When they find a product they love for their pets, they can't help but share the good news with their friends and family. And as any good marketer can tell you, that kind of word-of-mouth marketing is priceless. So by offering promotional products that cater to pets, businesses are not just gaining customers but also creating a ripple effect that expands their reach.
We all know that pets hold a special place in our hearts. They're family. Imagine receiving a customized pet bowl or a toy with your pet's name on it? These thoughtful offerings show that a business truly cares about us, striking an emotional chord and forging a deeper connection between you and the brand.
But it's not just about emotions. Creating promotional products for pets also gives businesses a chance to stand out from the competition. In a world filled with useless SWAG, going the extra mile and thinking outside the box can make all the difference. While others focus solely on traditional promotional items for humans, businesses that cater to pets show their innovative side and capture the attention of pet owners.
And here's a secret weapon—increased brand exposure. When pet owners take their furry buddies out for a stroll in the park or attend pet-friendly events, they become walking billboards for the brand. Just imagine collars, leashes, or cute pet clothing adorned with the brand's logo or tagline. It's bound to turn heads and start conversations, generating interest in your business and its amazing offerings. Check out some of our favorite options below or click the button to browse a larger selection!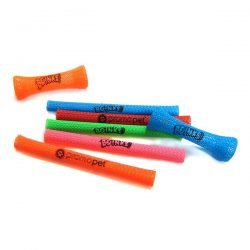 BOINKS! by WOV-IN Fidget Toys
BOINKS!® by WOV-IN® are safe, durable, fun, fidget toys! Squeeze and shoot the "spring-like" plastic mesh tube up to 30 feet. There are dozens of ways to use them for play as well as multiple types of therapy. Great cat toy too!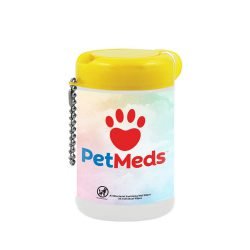 Pet Wipes in Canister
Keep your pet clean and neat with our antibacterial Pet Tek-Wipes. These sanitary wet wipes come in a convenient canister and includes 30 individual wipes. Includes full color process decal imprinting, fully customized for your branding purposes. Container comes in a variety of colors. Safe & gentle for pet use. Alcohol free.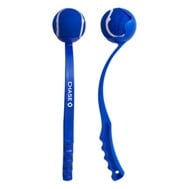 Tennis Ball Thrower
When you're looking to add a little more fun to your game of fetch, try our tennis ball with thrower! Available in 3 fun colors, your logo and message appear on the handle. Ideal for pet centers, parks, fundraisers and more!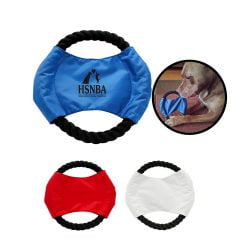 Fun Nylon Rope Flying Ring
Sturdy nylon for long-lasting enjoyment Extra durable rope Design is created to easily lengthen toss Makes a fun giveaway.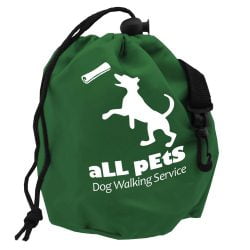 Pet Treat Drawstring Bag
Brightly colored 6″ x 7″ 210D Lined Polyester Tote – Compact and Excellent for trade show giveaways. Comes with Plastic Clasp Clips for Leash or Backpack. Holds Dog Treats & Other Essentials for Your Walk.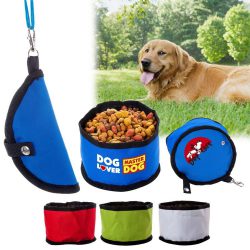 Poly Folding Pet Travel Bowl
The foldable pet travel bowl is a convenient solution for pet parents and their companions. It's waterproof lining allows for use with water and dry or wet food. Perfect for camping, hiking, or any other outdoor activities.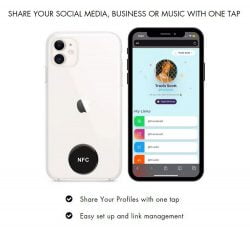 Smart NFC Tag Contactless Info Sharing
NFC tags have a wide range of applications. By simply tapping or scanning the tag, pre-programmed information can be accessed on a cell phone or any other NFC-enabled device. This makes it easy to share your social media, music, or business contact information with just one tap. Both iPhone and Android users can benefit from NFC tags, as they can be used to visit a website, share a file, launch an app, connect to a Wi-Fi network, trigger smart home automation, locate your pets.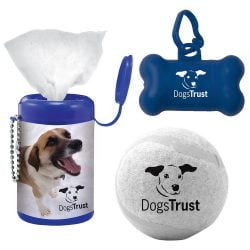 Pet Pack – Large Organza Bag
PETS!!! If you own a pet, you know, there's nothing you wouldn't do for them. Think of your 4-legged pal the next time you go to the park with our Pet Pack. Stocked with baggies for curbing your pet, a tennis ball chew toy and pet safe wipes, you and your furry friend will have a ball at the park.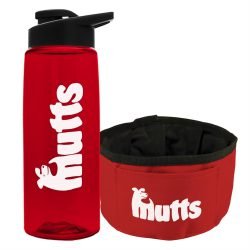 The Parched Pup – Transparent Bottle & Folding Dog Bowl
Great gift for outdoor dog lovers 26 oz. co-polyester flair bottle with drink thru lid and portable dog bowl. Dog bowl folds flat when not in use. Carabiners conveniently clips both items to a leash or backpack easy to bring along to the park or on a hike. Good promo idea for vets, pet charities, community festivals and healthcare events! Ships with the folding bowl packed inside the bottle for easy distribution.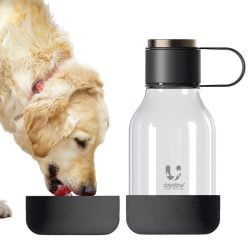 50 oz Asobu® Dog Bowl Bottle Lite
The Asobu® Dog Water Bowl Lite is made of lightweight, heavy duty, shock and scratch resistant, 100% BPA free, Tritan™ material. The easy grip handle makes it convenient to carry even on long walks with your dog. It is equipped with a detachable silicone bowl which discreetly slides off the base of the bottle when it is time to re-hydrate your dog. The anti-slip base makes it very easy for your pets to drink from it, and the large capacity ensures your dog is sufficiently hydrated.
Click here for our full presentation of
If you're a business looking to make an impact, don't forget about our beloved pets. They're not just cute companions—they're an opportunity waiting to be embraced. By creating promotional products tailored to pets, you'll tap into the hearts of pet owners, stand out from the crowd, and increase your brand exposure. It's a win-win situation for everyone involved, especially our furry friends. Click the button below to get started!