SOBO's Favorite New Products from the PPAI Expo
---
By Dean Schwartz (SWAG Master): Each (normal, non-COVID) year the SOBO team attends the largest promotional product trade show in the world – the PPAI Expo in Las Vegas – and each year our goal is simple: to find something that will "wow" our customers.
If you've been a client for a while, you've likely benefitted from one of the hundreds of unique items that we've discovered while walking this trade show floor. Every year we come back with a better understanding of upcoming trends and an even better relationship with our suppliers, which ultimately makes your life easier and our business more efficient. It's a true win-win.
So, what's hot this year? Versatile, eco-friendly, and tech-forward products stole the show.
Keep scrolling for a quick preview of some of our favorites, or click the button below for our full presentation.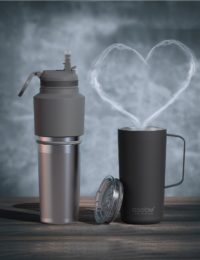 20 oz ASOBU® TWIN PACK
Simplify life with the Twin Pack. A unique travel combination for hot and cold beverages. Enjoy fresh water from the insulated stainless steel bottle, while sipping your favorite hot beverage from the mug. The bottle slides neatly into the mug for easy transport. Designed for the office, school, and outdoors. A one-piece item with a dual purpose, the Twin Pack adapts to any situation.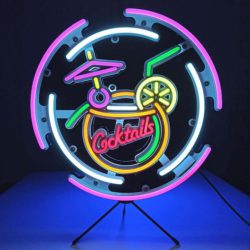 Flashing Neon Sign
Flashing neon sign is made of acrylic. its clear like glass that is bright attract customer eye right perfect for your business choice. It is designed with flashing motion. can achieve 100% pantone color and the complex patterns can be quite vivid. custom fabricated to your specifications.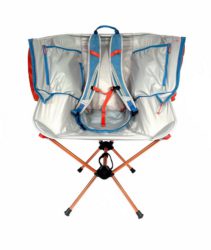 Frost Backpack Cooler Chair
The Cooler Backpack chair for outdoor enthusiasts. Trailform Backpacks transform from a fully functional backpack, to an ultra-light chair, without emptying the packs contents. 600D Ripstop Nylon. 2 FrostecTM insulated cooler pockets.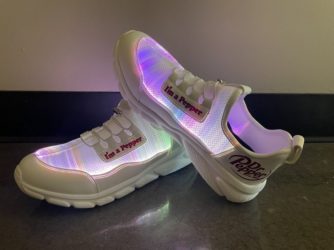 Get Lit Light Up Shoes
100 % custom light up shoes are rechargeable, keeping continuous illumination of the 7 lit color settings and various color changing speeds, allowing you to manually adjust the effect of the color being displayed. The Get Lit is sure to brighten the promotion of any brand with two printed locations for logos on the sides of the shoes.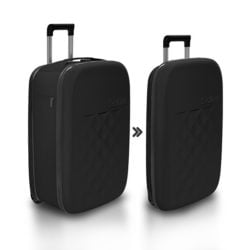 Rollink Custom Logo Collapsible Suitcase – Flex Vega Carry-On
Rollink collapsible suitcases give you as much space as you need, keeping you organized along the way. Rollink is 75% thinner than an average suitcase, making it four times more efficient to transport and store. Designed with convenient storage in mind, simply slim your suitcase down to its shell, slide it away under your bed or hang it in your closet until adventure calls. Durable, impact- and water-resistant shell, and premium materials ensure longevity.
Don't see what you're looking for? click here to give us a shout.
This is just the beginning. As the year progresses, the SOBO team will continue to attend trade shows, visit suppliers, and do whatever else is necessary to design the coolest SWAG and make our customers raving fans.
Click the button below to reach out and let us know you're interested in learning more about the latest and greatest SWAG for 2023!