Using RFID, NFC, and QR Codes to Create High Tech Promotional Products
---
By Dean Schwartz: The surge in the uses of technologies such as RFID, NFC, and QR codes has opened up a world of possibilities when it comes to SWAG – and we're here to help make sure your marketing efforts stay top-of-the-line. First, let's review the definition of each:
QR codes (Quick Response codes) are two-dimensional barcodes that store information and can be scanned using a smartphone camera. They contain information about a product or service and can redirect users to a website or social media page. Businesses typically use QR codes for marketing and advertising, inventory management, and contactless payments.
NFC (Near Field Communication) is a wireless communication technology that allows devices to communicate with each other when they are within close proximity. NFC-enabled devices can transfer data, such as contact information, payment details,  or ticket information between one another.
RFID (Radio Frequency Identification) is a technology that uses radio waves to read and capture data stored on a tag or label attached to an object. RFID technology is used in supply chain management, inventory tracking, and access control as it allows businesses to track products in real-time.
The potential uses for these technologies are seemingly endless, but our SOBO SWAG Experts will ensure your company is choosing the right product for your specific needs. For example, RFID technology can be used to improve inventory management and reduce stockouts. NFC technology can be used to streamline payment processes and improve customer experience. QR codes can be used for marketing and advertising, allowing businesses to engage with customers in a more interactive and personalized way. Plus so much more!
Why Use RFID, NFC, or QR code technology?
Relatively inexpensive to implement and provides a high return on investment


Offer exclusive content or promotions without the need for printing additional materials. Save money while still providing added value for your customers.

By providing an interactive and engaging experience, customers are more likely to remember your brand and make a purchase in the future.

Gathering valuable data about your customers and tailoring your marketing efforts accordingly can help you create more effective promotions and campaigns that drive sales.
Need to see some examples? Check out some of our favorite examples of these products below, click the button for the full presentation, or scroll to the bottom to reach out to a SWAG Expert who can answer all of your questions.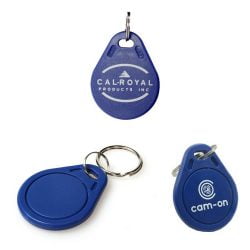 RFID Key Fob
Contact-Free RFID Key Fobs made of ABS and with double-sided imprint or laser engraving. Capable of sequential numbering for laser engraving. Epoxy dome available. Default chips available: Kaba/ILCO/MIWA/Onity/Saflok/SecureLox. Lungsal can also custom encode any RFID card not listed above upon receiving 2 RFID card samples.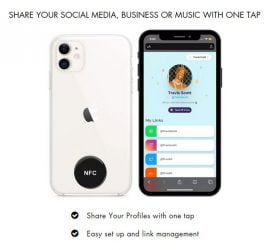 Smart NFC Tag Contactless Info Sharing
NFC tags have a wide range of applications. By simply tapping or scanning the tag, pre-programmed information can be accessed on a cell phone or any other NFC-enabled device. This makes it easy to share your social media, music, or business contact information with just one tap. Both iPhone and Android users can benefit from NFC tags, as they can be used to visit a website, share a file, launch an app, connect to a Wi-Fi network, trigger smart home automation, locate your pets.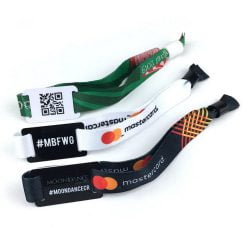 iTAGL 3/4″ Smart NFC Digital Business Event Fabric Wristband
The iTAGL smart digital business 3/4″ events fabric wristband is a cutting-edge adhesive wristband that incorporates smart NFC technology and durable, high-quality polyester material. With it's ability to store and transmit various types of information, the iTAGL wristband is perfect for businesses looking to promote their products and services in a convenient and innovative way. The high quality polyester material provides a protective layer that ensures the card remains in pristine condition!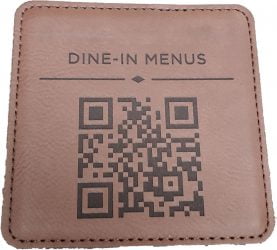 4″ x 4″ – Premium Laser Engraved Leatherette QR Code Coasters
Perfect for restaurants, bars, breweries and more. A permanent and classy way to provide customers with a QR code. These coasters come in round and square shapes. LTM is available, email us for a custom quote to meet your requirements. We guarantee quality products, great customer service and quick turn around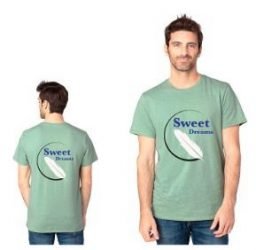 Threadfast Apparel Unisex Ultimate T-Shirt w/RFID Colors
Soft optimal weight 4.8 Oz. T-shirt featuring modern retail fit. It is 15% heavier than most basic 30s tees, making for a more substantial garment. The perfect weight for a fashion tee. Features digitally enabled RFID tags, unlocking endless possibilities for tech savvy marketers and event planners. Compatible with all smart-phone platforms.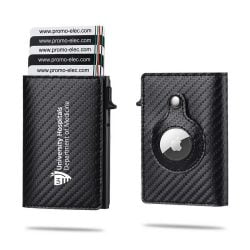 RFID Blocking Carbon Fiber Card Holder , Men's Wallet with Airtag Pocket
Fumbling through your old wallet should be a thing of the past. Our signature automatic mechanism ejects your cards in order at the flick of a switch. Hold 5 credit cards in pop up card case. The Carbon Fibre leather and metal wallet with money clip has a built-in pocket that keeps your apple airtag tracker securely in place. Advanced aluminium case offers the best solution for unpredictable risks from RFID/NFC scanning, and ensures thieves can't hi-jack your credit card information.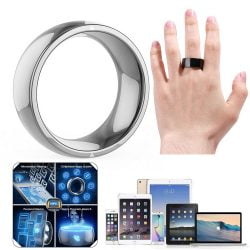 Waterproof NFC Smart Ring
This multi-functional RFID radio frequency ring is made of glass ceramic ring. Built-in IC and ID module, can replace access cards, consumption cards and other RF cards; Built-in NFC module, which can realize virtual call, location notification, business card sharing, memo sharing and other featured cloud services. This is a high quality gift, welcome friends from all walks of life to negotiate cooperation.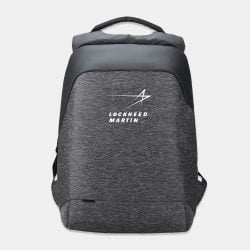 Fort Knox 2.0 – Anti-Theft Design Laptop Backpack
With the All-New Fort Knox 2.0, we took our best-selling anti-theft design backpack and added more premium features. Including an RFID Pocket, reinforced hardshell casing & backing for better rigidity and durability, a built-in/retractable water bottle holder, zipper pockets on each shoulder strap, an upgraded premium interior liner, and a built-in trolly strap. Showcase your logo via up to full-color transfer or lasered patch. Each packed individually in a resealable retail bag.  
Promotional products are already a cost-effective marketing strategy, but incorporating RFID, NFC, and QR technology into these products can make them even more valuable. Overall, these technologies have the potential to increase efficiency, reduce costs, and improve customer experience, making them valuable tools for businesses.
We're here to help you understand all of the latest and great SWAG trends, so don't worry if you don't know where to start. Click here or the button below to reach out and we'll design some high tech SWAG for your company!