SOBO's "Must Have Tech" Can Be A Brand Game Changer
---
By Dean Schwartz (SWAG Master): In a world where technology is an essential part of our daily lives, creating tech SWAG is a smart move for any business. By designing and giving away branded smart gadgets and accessories, you can create a hip, refreshed image for your brand and attract new customers by being on the cutting edge.
But remember- creating great tech swag isn't just about slapping your logo on any product. It's about creating a meaningful connection with your customers or employees and showing them that you value their loyalty.
Custom tech SWAG can help you stand out from your competition, but it can also leave your company looking behind the times if you purchase last-gen tech or products people just don't want. Sending promotional products to a tech-savy audience will only be successful if you choose unique and useful products that people will appreciate and find novel, so make sure you work with a company like SOBO to ensure the best results.
Check out some of our favorite tech SWAG options below or click the button for our full presentation.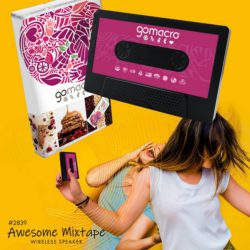 Awesome Mixtape Wireless Speaker
Hear your mix straight from the tape with the Awesome Mixtape wireless speaker. Get big and clear sounds with built-in speakers that are great for work-outs or relaxing. The fun retro cassette fits easily in your pocket when you are on the go. Customize the "A-side" label with a full-color design that will show off your brand with style points.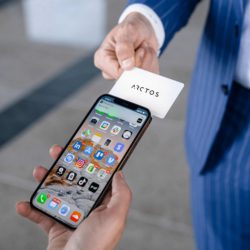 Digital Business Card
Never miss another connection! Share your contact info and social networks with a Digital Business Card via HiWave. Customize the front and back of your card and tap your card to the back of any compatible smartphone to instantly share your contact info, social media, files and videos, websites, payment apps and more. It's the smoothest introduction you'll ever have!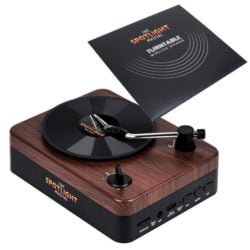 Turntable Bluetooth Speaker with Custom Record Envelope
The Bluetooth Turntable Speaker adopts a classic retro design, combined with perfect sound quality to bring you an excellent audio experience. The Turntable Speaker is packaged in a gift box and can be decorated with a custom decal on the faux vinyl record and your logo printed in full color on the side of the Turntable Speaker.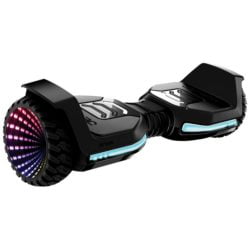 Jetson Flash All-Terrain Light-Up Hoverboard
500W dual hub motor Speeds up to 10 mph. Weight capacity The scooter can handle any rider weighing up to 220 lbs. Built-in Bluetooth speaker Pairs with your mobile device to play music while you ride.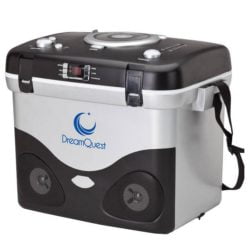 CD / SPKR / AM/FM Radio Cooler
This 30 can, 20 liter cooler box is equipped with a CD player, 1/8″ AUX input and cable, and an AM / FM radio with quality stereo speakers, an adjustable shoulder strap and an auto power plug.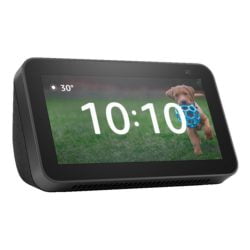 Amazon Echo Show 5
Get a jump on your day with Echo Show 5 and Alexa in your corner. Customize your morning routine to wake up with lights that simulate sunrise and an alarm that plays your favorite song. Glance at your calendar or the news, catch up on a podcast, make video calls to friends and family, set timers, and stream music or shows – all using just your voice.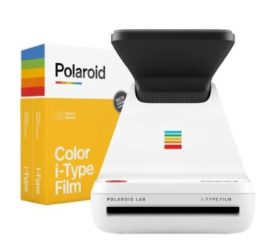 Polaroid™ Lab Instant Printer w/Color i-Type Film 2-Pack
Overflowing camera roll? Say no more. Never lose a moment again with the Polaroid™ Lab. This unique system turns the digital moments in your phone into real-life Polaroid™ photographs you can hold, keep, or share. An instant formula for timeless Polaroid™ photographs.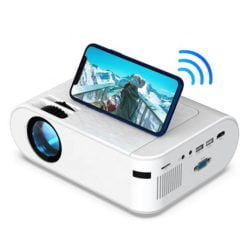 P62 Mini Projector
Sync your phone to a bigger screen! Connect your phone with it through WIFI,let you be immersed in the movie scene!Adjust the viewing angle according to your requirements as you like through the remote control.Much higher brightness than ordinary portable projectors, bring you a better performance on the picture.You don't need to connect it with any other speakers.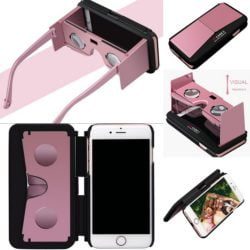 Virtual Reality viewer cell phone case and phone stand all in one
An awesome way to have a multi product in our tech environment. A phone case to help protect your phone from dings and scrapes. You can use this as a phone stand. When unfolded the case opens up to a functional virtual reality lens viewer. Watch your favorite video or movie in VR mode, use the phone stand feature or close it up and have a neat new way to secure your cell phone ins a case that does so much more.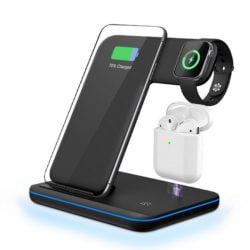 15W Fast Wireless Charger Station
Built-in dual coil design allows you to charge your phone both vertically or horizontally with perfect angle for your eyes, allows easy access to your favorite shows, movies, and games.It can charge your phone,watch and earphone,make your desk or nightstand neatly and organized. Fit your bedroom, study, hall, office desk.
As always, we can create just about anything you dream up. If you don't see what you're looking for in the full presentation link above, click the button at the bottom of this page to let us know.
So, what are you waiting for? Start designing your tech swag today!