Unlocking Marketing Success With Branded Tech SWAG for Under $100
---
By Dean Schwartz (SWAG Master): In today's fast-paced, tech-driven world, it's no secret that people love their gadgets. From tablets to smartwatches, tech products have become an integral part of our daily lives. 
If your brand hasn't created any affordable tech SWAG yet, then you're missing out on a valuable marketing strategy that can make a lasting difference. For this blog, SOBO's SWAG Experts have selected only the highest quality tech options for under $100, leading to a higher perceived value whenever you give them away to your customers or employees. 
The beauty is that these items can even be purchased in bulk at reasonable prices and always provide a high return on investment, given their long-lasting impact and ability to reach a wide audience. They're also super practical and useful in our everyday lives, keeping your brand at the forefront of their minds.
Check out some of our favorite tech under $100 below or hit the button for the full presentation!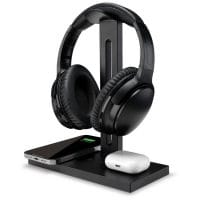 5-in-1 Headphone Stand and Wireless Charger Station
This nifty power station cuts down on clutter and provides power right at your workstation. Keep all your devices organized and fully powered with a storage platform for your headphones and multiple ways to charge all your devices. Simply set your phone, smart watch, or wireless earbud case on the two power pads or you can connect to the two USB charging ports for additional charging options!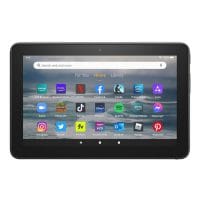 Amazon Fire 7 16GB Tablet
Tiny price, big fun. Enhanced performance – now with up to 10 hours of battery life (40% more) and up to 30% faster quad-core processor compared to the previous generation Fire 7 for more responsive video playback and game play. At home or on-the-go, the Fire 7 tablet lets you enjoy books, movies, apps, games, browse the web, tackle your to-do list, go hands-free with Alexa, and so much more.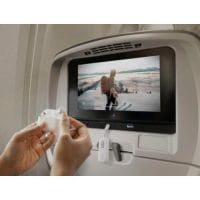 Twelve South AirFly Pro – White
Enjoy wireless audio with this Twelve South AirFly Pro Bluetooth transmitter. AirFly Pro is a wireless adapter that lets you use your wireless headphones or earbuds in places that only have a headphone jack, like airplanes and treadmills. Plug this tiny transmitter into the headphone jack to listen to in-flight movies or TVs at the gym. The 3.5mm jack pin connects to an aux input for simple streaming, while the built-in battery delivers reliable power for up to 16 hours of use per charge.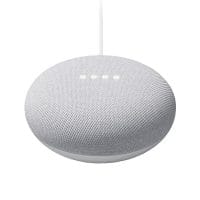 Google Nest Mini Smart Speaker
Meet the 2nd generation Nest Mini, the speaker you control with your voice. Just say "Hey Google" to play your favorite music from Spotify, YouTube Music, and more. Ask your Google Assistant for help, and get the best of Google – weather, news, or almost anything. Hear your personalized schedule, commute, and reminders. Nest Mini is compatible with thousands of smart devices, like lights, thermostats, and locks, from brands you love.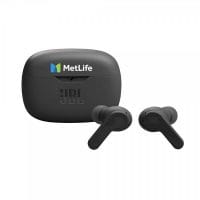 JBL VIBE BEAM TRUE WIRELESS EARBUDS
Bring your sound everywhere. With bass you can feel, up to 32 total hours of battery life, and a secure, comfortable bud design, the splash and dust resistant JBL Vibe Beam are designed for your daily entertainment. Whether you're roaming city streets or relaxing on the beach, your hands-free stereo calls will always be crystal clear, while Smart Ambient technology keeps you aware of your surroundings. And when you need an extra boost, you can speed charge two additional hours of power in just 10 minutes.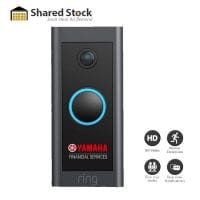 Ring Video Doorbell Wired
The Custom Ring Video Doorbell Wired will make your brand highly visible every single day. It is a perfect gift for the owner of a newly closed house – great for a realty company!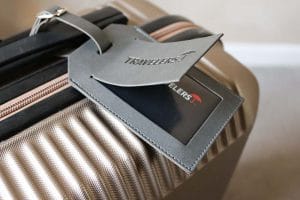 Tile Slim + Luggage Tag
Travel set combining Tile Slim bluetooth tracker with a Luggage Tag. The luggage tag with security flap is finished in soft touch vegan leather, in 19 colors. Customize with debossing.Tile Slim fits perfectly into the luggage tag. Use the free app on iOS & Android to ring your Tile. 250 ft range & 3 year battery. Print full color front and back. Customize the packaging with custom sleeve, 100% custom printed packaging or premium gift box. .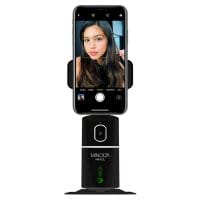 MINOLTA® Smart Face-Tracking Mount System
Free your hands while recording or video chatting with this face tracker. It uses an expandable smartphone mount, AI camera and 360-degree horizontal rotation to track your face, allowing it to automatically follow your movement to keep you centered in the shot.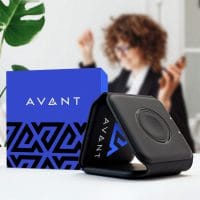 Chi-Charge Stack Foldable 3-in-1 Fast Charge Mat with Sleeve
Charging multiple devices at once while on the go just got easier. The Chi-Charge Stack is our brand new compact device that can wirelessly charge a compatible phone, watch, and earbud case all at the same time. It is a powerful device that makes a powerful statement.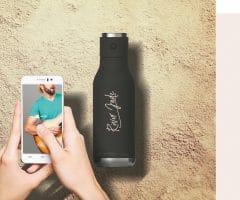 17 Oz. Asobu® Vacuum Insulated Water Bottle w/Wireless Speaker
Enjoy your favorite music while you are enjoying outdoor activities. No need for a big "boom box" or loud speakers connected to cords, the wireless BEAT bottle is ideal for the beach, picnics and poolside and can even be your musical companion at work or study. Wireless up to 25 feet away.
Incorporating branded tech products under $100 into your marketing strategy can be a game-changer for your business. They offer high perceived value, everyday utility, increased brand visibility, enhanced customer loyalty, and cost-effective marketing. Plus, they enable you to create memorable promotional campaigns and choose from a diverse selection of items.
So, if you're looking for a persuasive and beneficial way to boost your brand, consider the power of tech products in your marketing efforts. Your customers will thank you for it! Click the button below to get started.