Creating Memorable Promotional Products with a "WOW" Factor
---
By Dean Schwartz (SWAG Master): In today's competitive business world, it's essential to stand out from the rest of the crowd and make a lasting impression on your target audience. The best way to achieve this is by creating promotional products for your company that have a "wow" factor – making it more difficult to forget your brand and improving your marketing ROI overall. 
Don't know where to begin? 
Let SOBO's SWAG Experts learn about your company's specific situation and then guide you towards the right choice for your needs. The key to our "WOW" SWAG is that it's not only functional but also visually appealing, which means they're more memorable and a better investment for your brand. From memorable displays, to useful but unique everyday items, we have your memorable promotional product needs covered in the presentation below. 
Keep scrolling to view a few of our favorites or hit the button below for the full presentation.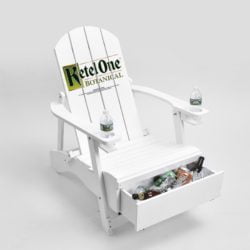 Adirondack Chair w/Cooler
Innovative cooler underneath seat. Drink holder in both arms. All-over imprinting on the chair. Easy to assemble.
Ground Wall Darts
Ground Wall Darts Dartboards are awesome, but sometimes hard to display in store. This piece solves that! Unique wood cabinet with can shaped doors and folding easel style legs, which are great for displaying this piece or even using the game outdoors on an elevated surface. Sisal dartboard with standard dart set included. We can also do the cabinet doors in different shapes, like a football, or in acrylic material. A cool piece for display enhancers or dealer loaders.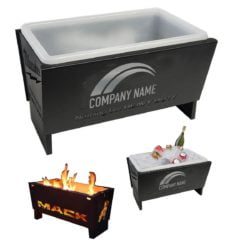 Fire Pit Cooler
Classic steel firepit for the winter doubles as a cooler in the summer! It comes with a hard plastic tub as an ice bucket that fits inside.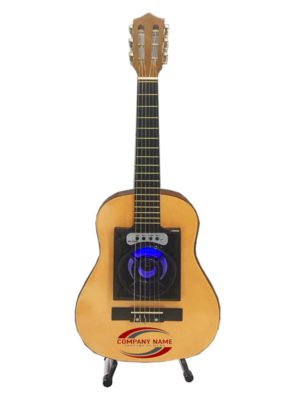 Guitar Speaker
This decorative guitar is a perfect display addition to play music from with a crisp 5W speaker! Make people think this guitar is playing itself if you put on any acoustic tracks. Bluetooth compatible so you can control the tunes from a distance.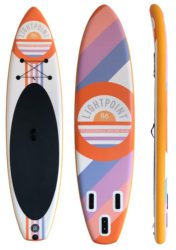 Premium Inflatable Stand-Up Paddleboard
Stand up paddle boarding is the fastest growing water sport in the world and inflatable paddle boards are a proven and convenient alternative for getting out on the water. This inflatable paddle board provides stow and go convenience with excellent rigidity and performance. Kit includes everything they need for a day of paddling including aluminum shaft paddle, fin, hand pump and backpack for transport and storage. Boards are available with custom 12″ x 8″ logo on deck.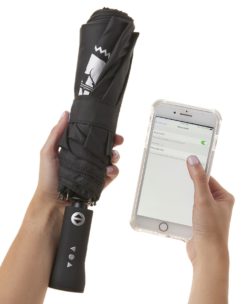 Phonebrella™ Auto Umbrella
Now when it's raining, answer and talk to your friends without touching your phone. Leave your phone in your pocket or bag and just tap on your umbrella and you are connected. You can even listen to music. Featuring exclusive Bluetooth technology coupled with a microphone and speaker in the handle. This umbrella will tell you when it's going to rain… REALLY!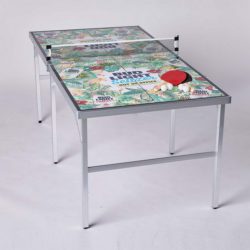 Portable Table Tennis
Built lightweight with comfort grip handles, adjustable legs, and easy to collapse mechanics, Portable Table Tennis can be transported anywhere! Full wrap is available making this 3 ft x 6 ft table tennis game an outstanding branding opportunity. Comes complete with 2 paddles, 4 balls, and a net.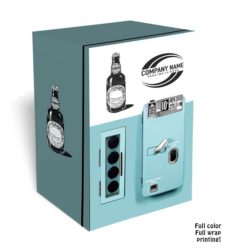 Print Fridge
Get custom full color wrapping around this fridge to make everyone look your way to see the products inside! Great attention grabber for any display.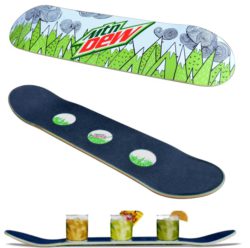 Skateboard Deck – Serving Tray – 32″ – W/ Natural Bottom / Vinyl Top – Shot/Pint CNC Holes
A fun way to serve up your next promotion! 3 or 5 hole options to hold a variety of glasses or cans. 4C graphic or authentic grip tape top.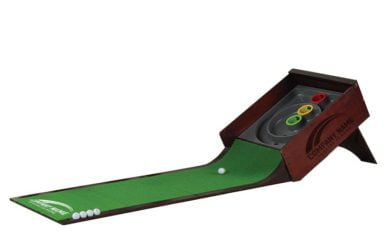 Skeegolf
This unique version of an arcade favorite is sure to be a hit! Portable cabinet unfolds to reveal a turf putting green and a scoring area. Take turns putting into one of 5 scoring areas and highest score wins! A super cool piece for display enhancers or dealer loaders. 
As always, we can create just about anything you dream up. If you don't see what you're looking for in the full presentation link above, click here to give us a shout.
When it comes to creating promotional products, it's essential to think beyond just branding and incorporate a "wow" factor to make a lasting impression on potential customers. Memorable promotional products can help increase brand awareness, foster customer loyalty, and create a positive image for your business. Click the button below to learn more about how SOBO can help improve your marketing through "WOW" SWAG.