Case Study: Nars Records Promotional Kit
---
The Problem:
NARS Records needed an eye-catching promotion box to get the word out about their new song release and to prompt the song on all platforms. 
The Solution:
The first part of the solution was to share options with NARS Records that were music or record related to go with the theme of a song release.

The first item that was selected to be in the box were a record, bottle opener keychain with the NARS Records logo on the front and back.

The second item that was selected was a mixtape bluetooth speaker that looked like a cassette tape.

To package these two items together we made a custom mailer box with a notecard inside to thank the recipients.

Both the notecard and box had a QR code promoting the new song with a landing page to all streaming platforms. This QR is able to be tracked to see how many people are visiting the site.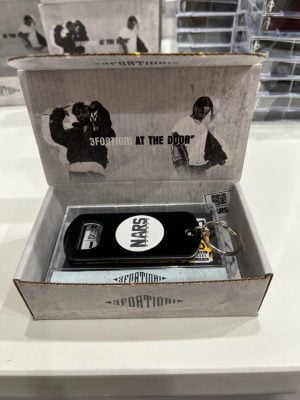 The Results:
The NARS Records PR box was shipped out to various recipients as a thank you

The QR Code enables our clients to have real time results on how effective their promotion was.